Femi Aribisala: A small real estate called Lagos and the Igbos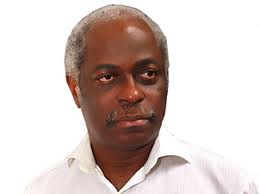 There are more Nigerians in Equatorial Guinea than Equatorial Guineans, and there is no country on planet earth where you will not find a sizeable population of Nigerians. U.N. projections predict that Nigeria will soon be the fourth largest country in the world, surpassed by only China, India and the United States. Under such circumstances, a Nigerian like Femi Fani-Kayode should not be hankering after a small real estate called Lagos. Nigerians must become citizens of the world.
Joseph was a Jewish slave in Egypt. Nevertheless, he rose to become the Egyptian Prime-Minister, and that happened in biblical days, and not twenty-first-century Egypt. More recently, in 2008, Barack Obama, the son of a Kenyan, became President of the United States.
In 2010, John Abraham Godson, a Nigerian-born Polish citizen, became a Member of Parliament in Poland. In April 2013, Cecile Kyenge, born in the Democratic Republic of Congo, became the Minister of Integration of the Republic of Italy.
Indeed, Femi Fani-Kayode cannot discern these signs of the times. Back home, M.K.O. Abiola, a Yoruba man, won his famous presidential election in 1993 by relying on Hausa, Fulani, Ibo, and other votes. Yorubas did not just elect him.
Yorubas did not even vote for Olusegun Obasanjo in 1999. He became President by relying on northern, eastern, and south-south votes. Good luck Jonathan became President in 2011 by forging a coalition across Niger and Benue to all parts of Nigeria.
When Odumegwu Ojukwu died, the entire nation of Nigeria consoled the Ibos. Collectively, we declared with one voice that the civil war was truly over. We must not allow the Femi Fani-Kayodes to turn back the clock.
Next time Femi Fani-Kayode wants to tell us "the bitter truth," he should say to us about N19.5 billion Aviation Fund mismanaged under his watch as Minister of Aviation under the Obasanjo administration. That is the bitter truth we need to hear from him right now.
_______________________
Femi Aribisala is a scholar and international affairs expert. He is currently an iconoclastic church pastor in Lagos. He is also a syndicated essayist for a handful publications in Nigeria.
Disclaimer
It is the policy of NewsWireNGR not to endorse or oppose any opinion expressed by a User or Content provided by a User, Contributor, or other independent party.
Opinion pieces and contributions are the opinions of the writers only and do not represent the opinions of NewsWireNGR.