HSBC acquires British arm of Silicon Valley Bank for £1 (N550)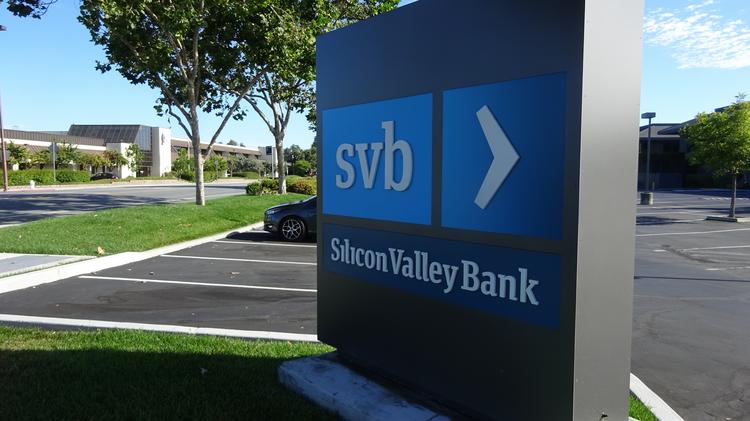 The British arm of collapsed U.S. lender Silicon Valley Bank has been bought by HSBC after the British government and Bank of England stepped in to "facilitate" a private sale.
Chancellor Jeremy Hunt confirmed that all customer deposits have been protected under the deal, with no taxpayer cash involved.
It comes after the U.S. government moved to stop a potential banking crisis after the historic failure of Silicon Valley Bank, with all deposits protected, amid fears that the factors that caused the Santa Clara, California-based bank to fail could spread.
Hunt said: "Today the government and the Bank of England have facilitated a private sale of Silicon Valley Bank UK.
"This ensures customer deposits are protected and can bank as normal, with no taxpayer support.
"I am pleased we have reached a resolution in such short order.
"HSBC is Europe's largest bank, and SVB UK customers should feel reassured by the strength, safety, and security that brings them."
Confirming the development, HSBC said its U.K. ring-fenced subsidiary, HSBC UK Bank, had agreed to acquire SVB U.K. for £1 (about N550). The assets and liabilities of SVB U.K.'s parent company are excluded from the transaction.
"SVB U.K. customers can continue to bank as usual, safe in the knowledge that their deposits are backed by the strength, safety and security of HSBC."
A survey of 31 venture capital funds, which hold thousands of investments in UK tech and science firms, found that 34 per cent of their portfolio companies – amounting to 336 – have accounts with the bank.
More than 200 of those had faced short or long-term cashflow risk, according to the data from BVCA – the industry body representing venture capital investors.
Around £2.5 billion ($3 billion) of capital from these firms is locked in the lender.
Many other businesses are feared to be affected with the Times newspaper reporting that more than 3,000 firms have around £7 billion in deposits with with the UK subsidiary.
California-based parent company Silicon Valley Bank imploded and had its assets seized by U.S. regulators on Friday – the largest failure of a bank since the 2008 financial crisis.
The Bank of England subsequently ordered its UK subsidiary into insolvency from Sunday night.
Hunt had earlier warned the tech and science sectors were at "serious risk," but said there was is no risk to the UK's financial system as a whole.
Shares of HSBC were down 3.4% around 9:30 a.m. London time, following the announcement of the transaction.