Police threaten to boycott governorship election over non-payment of their allowances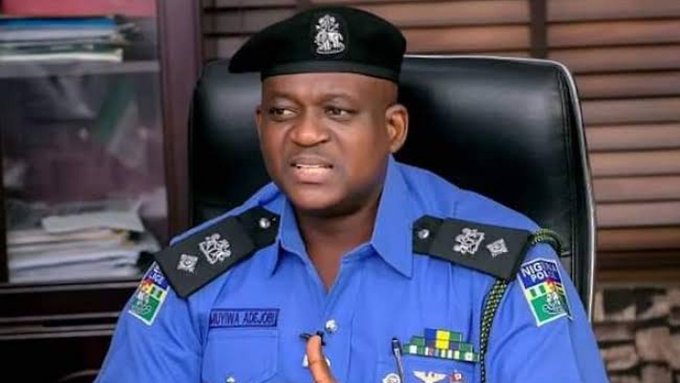 Some officers of the Nigeria Police Force have threatened to boycott the polls over alleged non-payment of their allowances as Nigeians again, go to the polls on March 11 for Governorship and House of Assembly elections.
The aggrieved policemen, who expressed their displeasure, said they are yet to receive allowances due to them for work done during the February 25 Presidential and National Assembly polls.
The officers said they were promised payment before the election, but were shocked that till this moment they are yet to be paid. The officers alleged they used their personal money throughout the period the election lasted, expecting they would be refunded.
But the Police high command has however, denied the claim, saying they have paid all the allowances.
According to the spokesman of the police, CSP Muyiwa Adejobi, "The Nigeria Police Force wishes to clear the air on the alleged non-payment of election allowances to police personnel who participated in the elections held on Saturday, February 25, 2023.
"The force wishes to confirm in strong terms that it has paid all its personnel the election allowances, as the mandate for the payment of the allowances due to all police officers has been issued and all lodgments have been made to respective Deposit Money Banks (DMBs) for onward payment to the officers banking with them.
It is, however, astonishing to read in the news that some police officers have been denied the payment of their accrued allowances; and such delay has not gone down well with the force.
"On that note, the force urges all officers and men who are yet to receive payment of the election allowances to take up such matters with their respective banks to ensure that the process of resolving the issues responsible for the delays is fast-tracked.
"It is pertinent to reaffirm that issues of non-payment should not be ascribed to the force as the Police Account and Budget Office has done the needful and preparations are underway to pay the second tranche of election allowances for the Gubernatorial and State Houses of Assembly elections next week.
"We are not unaware of the antics of some mischief-makers peddling false publications through their paid bloggers hellbent on dragging the force in the mud for flimsy issues.
"The Nigeria Police Force remains resolute in prioritising the welfare of our officers and men, which is paramount, and bequeathing to their improved standard of living and better welfare."