In Oyo, 11 persons were arrested with nine dry human skulls, one fresh human head, and other vital body parts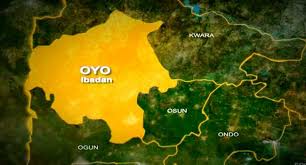 Operatives of Oyo State Police Command have arrested 11 suspects in possession of nine dry human skulls, one fresh human head, intestines and other vital body parts.
 
Spokesperson for the Command, Superintendent of Police (SP),  Adewale Osifeso, disclosed this yesterday, in Ibadan, while briefing newsmen.
 
Osifeso said the suspects were arrested in their hideout at Orita-Aperin area of Ibadan, adding that 16 others were arrested in connection with alleged kidnapping and armed robbery.
He explained that a discreet intelligence gathering carried out on February 22 by a police  monitoring unit uncovered the criminal activities of the suspects.
 
According to Osifeso,  the suspects specialised in selling human skulls and other organs for ritual purposes.
He said: "The 11 members of the criminal gang had all confessed to the crime upon interrogations.
"The suspects confessed that the dry human skulls were harvested from corpses at burial grounds.
" They also confessed that the fresh human head and other body organs were harvested from persons after being killed by their kingpin, simply identified as Amuludun, who is now at large."
 
Osifeso said investigation is now in progress to arrest the fleeing suspects, adding that further development would be communicated to the public later.
Meanwhile, one of the suspects and wife of the principal suspect now at large, said she knew her husband as an Islamic cleric and was surprised when the human skulls were found in his office.
 
She said that she went to her husband's office to collect money for foodstuffs when the police came and searched the office where the skulls were found.
 
The command's spokesman also said that seven suspected armed robbers who invaded Felele community, Ibadan, with guns and dangerous weapons were arrested.
 
Osifeso said the victims raised the alarm when the armed robbers were fleeing, adding that the alarm attracted a police monitoring unit who arrested the suspects.