Femi Falana wants all electoral offenders prosecuted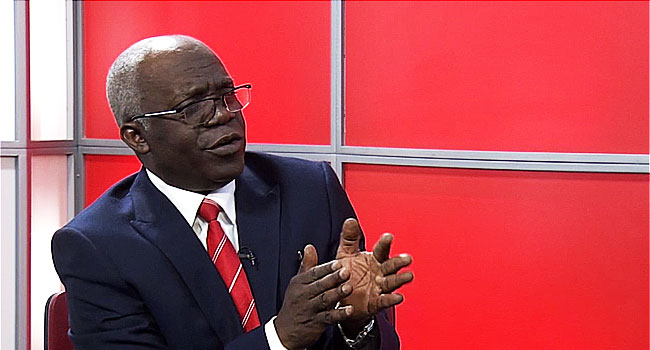 Chairman of the Alliance on Surviving Covid-19 and Beyond, ASCAB, Femi Falana, yesterday, recommended that those involved in last Saturday's Presidential and National Assembly elections' violence should be arrested and prosecuted by the relevant government agencies.
Falana, in a statement, said: "To deal with electoral offences committed during elections in Nigeria, the Mohammed Uwais Electoral Reform Panel had recommended the setting up of the Electoral Offences Commission. The recommendation was ignored by the political class. But due to pressure mounted on the National Assembly by progressive civil society groups, the Senate passed the Electoral Offences Commission Bill in July 2021. Up till now, the members of the House of Representatives have refused to pass the bill for undisclosed reasons.
"The INEC, empowered by 145 of the Electoral Act, 2022, to prosecute electoral offenders, has said that it cannot combine the conduct of elections with the trial of electoral offenders."
Happily, the Nigerian Bar Association has announced that its members are prepared to embark on the prosecution of electoral offenders in all the states of the Federation and the Federal Capital Territory.
"The leadership of the INEC should give fiat to the Nigerian Bar Association for the immediate prosecution of all suspected electoral offenders.
"We have confirmed that the operatives of the anti-graft bodies, police and other security agencies, arrested scores of alleged electoral offenders before and during the February 25, 2023, general elections."