"A master strategist" – Ganduje of Kano says of Tinubu's victory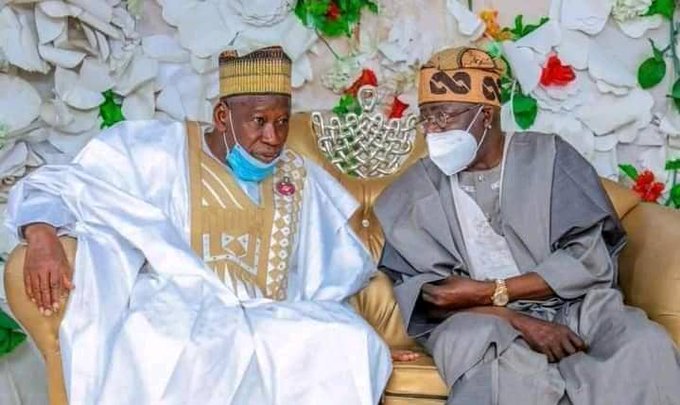 Abdullahi Ganduje, governor of Kano, has congratulated Bola Tinubu of the All Progressives Congress (APC) for winning the presidential election.
In a statement by Abba Anwar, his chief press secretary, Ganduje commended the struggle and commitment of Tinubu's "political dynasty".
He described Tinubu as "a master strategist, a builder of man and space, an acknowledged brilliant political leader, a leader with national spread, an enduring and ensuring promoter of sustainable democracy and development and a skillful mover".
"Tinubu's genuine investment in human, national development, and national integration played some critical roles in endearing him to all sections of the country," he said.
"Tinubu's decades-long fight for the restoration of democracy in the country is well understood by Nigerians. Hence we see wisdom and valid reason for entrusting our future to him.
"With our President-elect, Tinubu, leading the largest democracy in Africa, our continent will definitely benefit from the wealth of experience for the development of the continent.
"Tinubu's victory will not only benefit our motherland Nigeria, it will at the same time be a morale booster for Africa, as a continent and for the practice of global democracy."
Ganduje lauded the APC leaders and members for standing firm. He also assured that the president-elect would evolve strategies in facing problems plaguing the nation.