Rivers Collation Officer adjourns exercise over threat to his life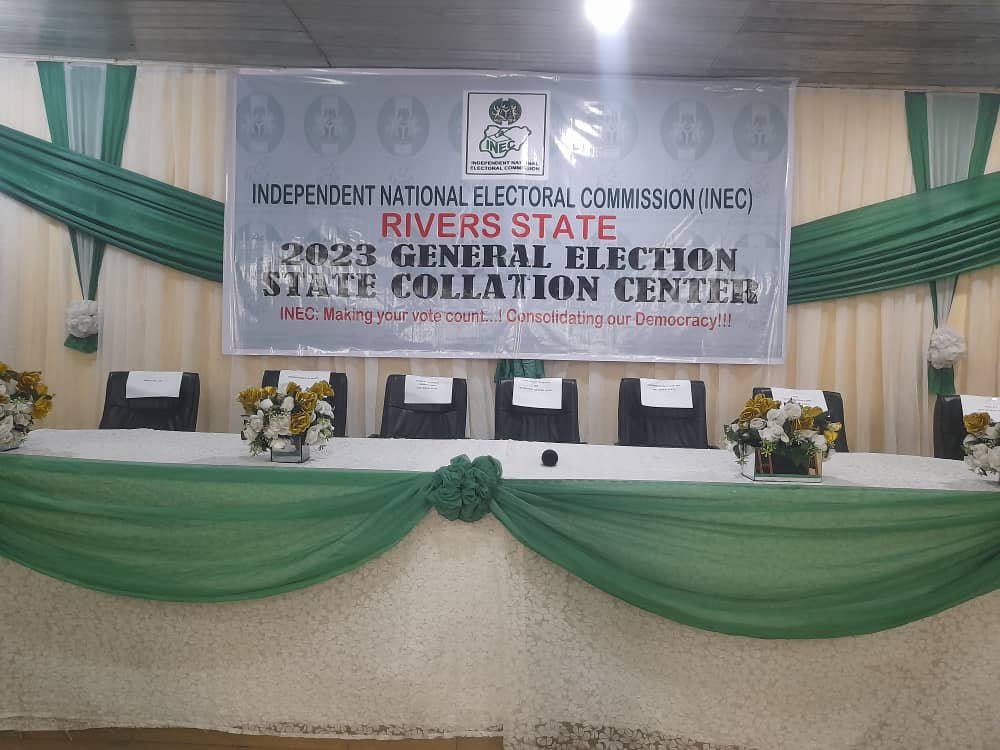 The Collation Officer for the Presidential collation exercise in Rivers State, Professor Charles Teddy Adias, has raised concerns about the threat to his life and that of his family.
The professor, who is the Vice Chancellor of Federal University, Otuoke, Bayelsa State, on Tuesday morning briefed newsmen at the Presidential Collation Center in Port Harcourt that every minute he receives threat calls and text messages that suggested that he, in connivance with the Independent National Electoral Commission (INEC) had rigged the results.
Prof. Adias alleged that supporters of political parties, especially the Labour Party had syndicated his telephone numbers on social media instructing their supporters to barrage his phone line with calls,
pointed out that his role as the collation officer of the state was to receive results from collation officers of the 23 councils and not the Returning officer as ignorantly alleged by political parties.
He, however, adjourned the collation exercise until the INEC explains to the public his role in the process and assurance of his safety.
Meanwhile, just two LGAs are remaining for Collation which are Obio/Akpor and Degema.