I didn't collect money from Tinubu for campaigning for him – Nollywood actress, Toyin Abraham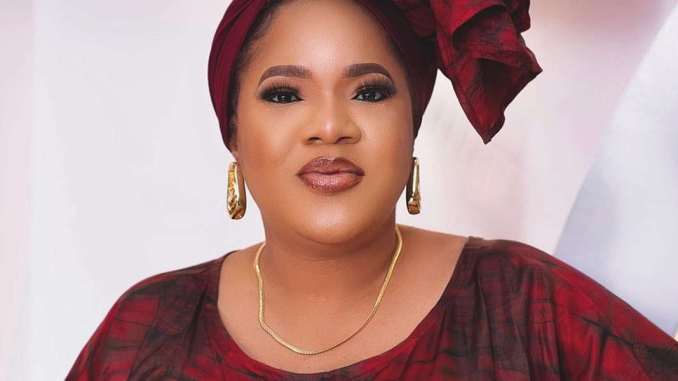 Nollywood actress, Toyin Abraham has cleared the air about her support for the presidential candidate of the All Progressives Congress, Bola Asiwaju Tinubu. The actress noted that she has been receiving insults and curses over her support for Tinubu.
Reacting to the negative comments she has been receiving, the actress stated that the curses rained on her would not come to fruition because she was not paid to support the APC presidential flagbearer.
In an Instagram Live chat with Kemi Afolabi, the actress said, "If anybody curses me or swears at me, it can't affect me because I didn't collect money. Only those that took money will be affected."
She further insisted that no harm would come to her for campaigning for Tinubu. The thespian said, "I, Oluwatoyin, didn't collect money neither did I campaign for anyone but we're having this discussion because this is my country, I'm Nigerian and I gave birth to my child here.
"Nobody can pay me. I'm making my money, I sell my movies in cinemas, I sell them on platforms, I'm making my money and I'm fine. The point is to choose your candidate and don't bully me."