NYSC deploys 200,000 corp members for 2023 general elections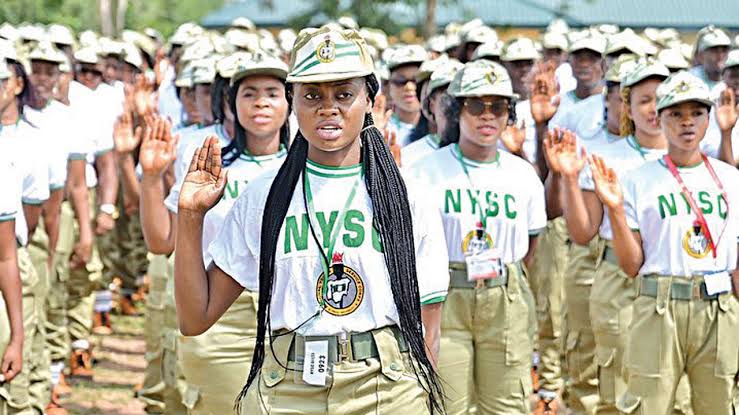 The National Youth Service Corps (NYSC) has deployed over 200,000 Corps members as adhoc staff for the 2023 general elections.
This is just as the Scheme inaugurated a 'Distress Call Centre' as part of efforts to ensure the safety of corps members during the poll.
NYSC's Director General, Brigadier General, Yushau Dogara Ahmed, disclosed this on Tuesday in Abuja, at a press conference on the preparedness of the Scheme ahead of the elections.
He said about 80 percent of the adhoc staff to be deployed for the exercise are corps members.
According to him, those to participate at the elections have already been trained by INEC officials both in and outside orientation camps.
He said: "Those who are participating in this election have already been trained. Some of them are trained outside the camps. Those who just passed out were trained by INEC officials in the camp. Proper training has been given to them, guidelines were given to them. They have been well informed and they are ready to give their best."
He added that the NYSC has put in place measures to ensure Corps members' security during and after the elections.
Ahmed said part of the effort was meeting with heads of security agencies to ensure that they are secured.
"What is fundamental for me to also mention is the security of these Corps members. Since I took over, I have met with the IG of Police, the DSS, I have met with the NSCDC, I have equally met with the INEC and every hand is on deck to ensure that the Corps members are secured
"We were assured by INEC that they will carry these Corps members to their respective places of assignment and bring them back safely from wherever they are picking them from," he said.
The NYSC boss also warned Corps members against the collection of any form of gratification from politicians during the election.
"The welfare of these Corps members, the INEC has promised to provide them with sleeping kits and whatever they need for the elections.
"What I want to warn Corps members about is that they should be careful in whatever environment they find themselves in. They should not accept any gift from any politician. They must not accept any food from anybody. As they go, they should carry at least their service support. Any form of gratification or gifts, we don't expect any Corps member to accept," he added.