UNICAL suspends four workers over student's death, Precious Agindi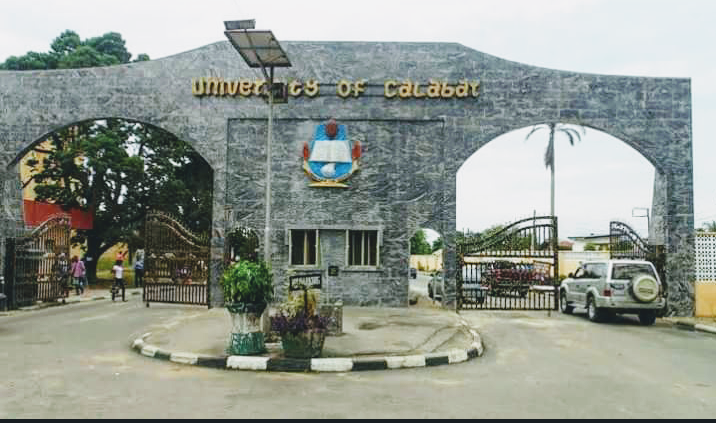 The University of Calabar has suspended four staff members of the institution's medical centre over the death of a student, Precious Agindi.
Agindi was a third-year student of the institution at the Department of Library and Information Science.
The News Agency of Nigeria reports that Agindi died on January 28 at the institution's medical centre.
The university's Vice Chancellor, Prof. Florence Obi, on Tuesday spoke to journalists after receiving the autopsy report.
She said the staff members were placed on suspension for showing a lack of "emotional commitment" to the deceased.
Obi said the autopsy gave a detailed cause of death of the student who was brought to the medical centre in a very critical state where she died less than an hour later.
"For emphasis, let me categorically state that the death of Precious Agindi had nothing to do with the rumoured ruptured appendicitis as her appendix was found at autopsy to be healthy, not inflamed and intact.
"This regrettable incident sparked very strong emotions, students' demonstrations on that fateful day and a lot of misinformation and outright falsehood peddled by ill-informed and mischievous people, both within and outside the campus," she said.
She noted that the university maintained studied silence and strongly investigated the handling of the patient at the facility by constituting a panel of inquiry as well as carrying out a Coroner's Inquest to determine the cause of death.
"Yesterday, in the presence of the representatives of the family, the Benue and Tiv Community in the university, SUG officials, members of the Panel of Inquiry, and management received the autopsy and the panel of inquiry reports," she added.
Obi said the panel of inquiry made up of experienced medical consultants and doctors absolved the nurses on duty of any professional negligence but saw elements of lack of emotional commitment as medical professionals.
The VC noted that the problem of commitment to work in the university was a pillar that the institution gives great value in all its sections, including the medical centre.
She added, "Management has, therefore, decided to place all the staff members on duty on a three-month suspension for lack of empathy and psychological support and especially for demanding money for card against the medical centre's policy of attending to patients in critical condition first.
"The above investigation has revealed that the patient was brought to the medical centre critically ill and her eventual death shortly after arrival was not as a result of professional negligence by staff members of the medical centre.
"Also, there is an established clinical condition as the cause of death which in deferment to the family and in respect to the dead we do not wish to reveal.
"Yet all sorts of lies have been told both online and offline to batter the image of the university and instigate unrest among the students."