15 million families benefited from social Investment Programme – Sadiya Umar-Farouk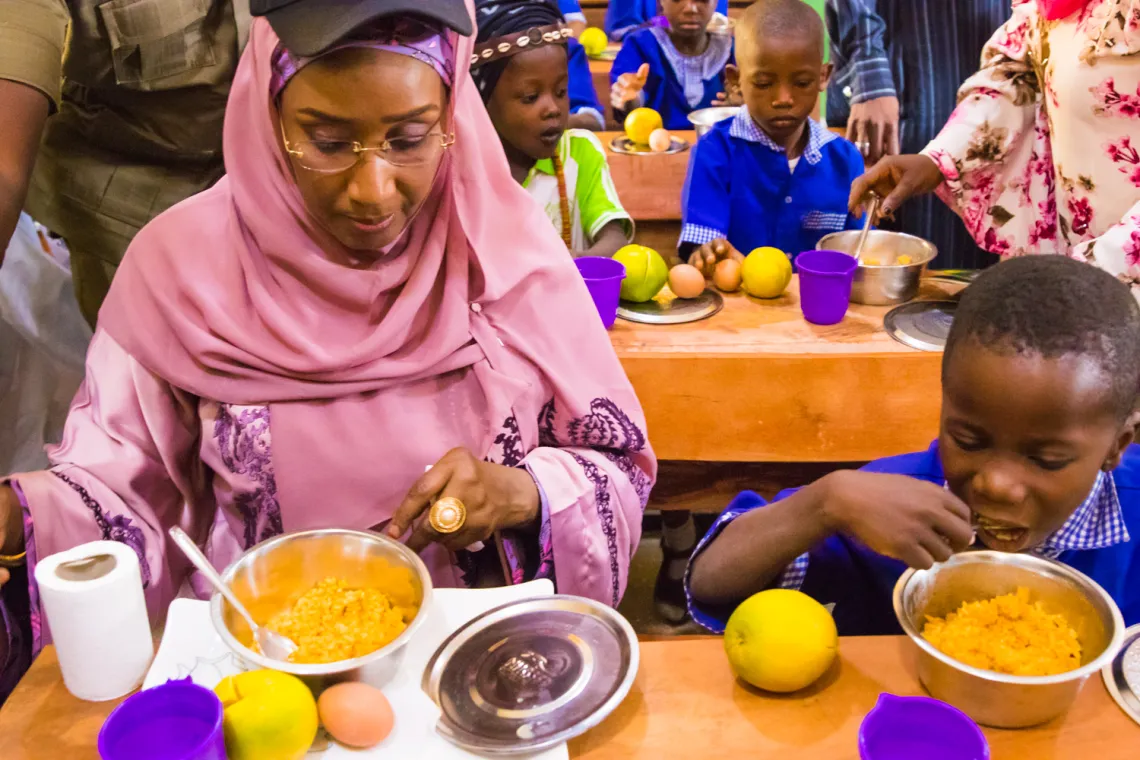 Sadiya Umar-Farouk, the Minister of Humanitarian Affairs, Disaster Management and Social Development says the ministry has so far impacted the lives of 15 million families through the National Social Investment Programme, NSIP.
The minister was speaking on Tuesday during the 23rd edition of the President Muhammadu Buhari administration's scorecard series on Tuesday in Abuja.
She said the programme had positively impacted the lives of millions of Nigerians since its inception in 2016.
According to Mrs Umar-Farouk, the programme has been the key instrument in uplifting the lives of the poorest of the poor individuals in the country.
"The NSIP has provided assistance and hope to millions of Nigerians. Let me once again list them as the national homegrown school feeding programme, the job creation unit, the national conditional cash transfer and the government enterprise and employment programme," she said.
The minister said the programmes were all initiated by the Federal Government as part of an intervention programme to cater for the welfare and well-being of vulnerable Nigerians.
She explained that the National home-grown school feeding programme had already captured and fed over 9.9 million pupils across the 36 states of the federation including the FCT.
Umar-Farouk said the ministry carried out impact assessments on a quarterly basis by independent monitors to ensure effective service delivery.
She said the National Senior Citizens Centre was established with the mandate to identify the need of senior citizens and cater for them, especially their health and physical well-being.
"The centre has also developed a 10-year strategic plan and commences operationalisation of a National Policy on Ageing, which has also a high-level technical support programmes and activities.
She said the ministry through the N-Power Programme had supported over 1.5 million unemployed youths across Nigeria.
The minister said the ministry had provided and supervised the distribution of relief materials to victims of recent food disasters across the country.
She reiterated her commitment to ensure the promotion and protection of the dignity of vulnerable Nigerians.
Mrs Umar-Farouk, therefore, solicited the cooperation and understanding of members of the media and the public in the service of humanity.