"Lets vote them out vote" – Ongoing unrest in Oyo state as youths protest naira, fuel scarcity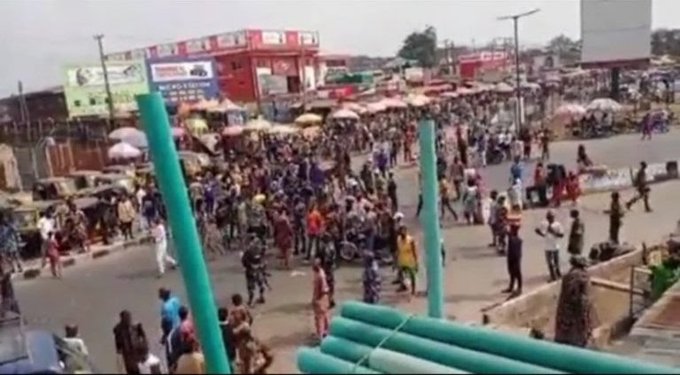 Young people, in their numbers stormed the streets of Ibadan, the Oyo State capital, on Friday, to protest the current state of the nation. 
Nigerians have been contending with fuel, new naira notes scarcity and erratic power supply for weeks across the nation.
The young people, armed with several placards, stormed the Iwo Road area of the state on Friday morning to register their grievances.
The Central Bank of Nigeria (CBN) late last year introduced newly-designed N200, N500, and N1,000 notes and gave a January 31st deadline to phase out the old notes. The deadline was later extended by ten days following the outcry that greeted the policy.
Despite the extension, the new notes are scarce and Nigerians are finding it difficult to get the old ones.
In most parts of the country, the pump price of fuel has increased with many people buying the product for as high as N500 per litre.