Nigeria's broadband penetration now 100% — Buhari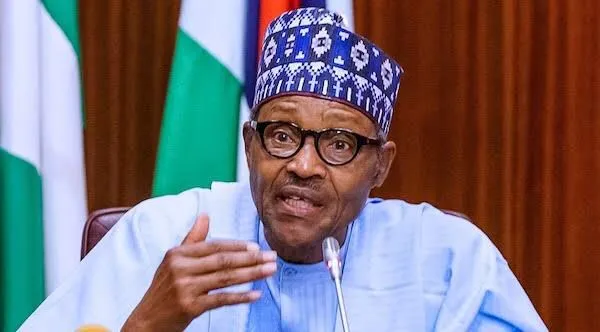 President Muhammadu Buhari says that the Federal Government has achieved 100 per cent broadband penetration across Nigeria.
The president said this in Abuja on Tuesday at a Digital Economy Conference tagged 'Promoting a Vibrant Digital Economy, A Catalyst for Economic Growth in Nigeria'.
Represented by the Minister of Communications and Digital Economy, Prof. Isah Patami, the President said the figure was contrary to reports that the country had achieved 43 per cent penetration only.
According to him, reports on 43 per cent penetration is obsolete.
"One of the richest persons in the world announced that Nigeria out of the 54 African countries has outstanding broadband.
"As I speak to you today the broadband penetration in Nigeria is 100 per cent," Buhari said.
He said that the Federal Government performed excellently in terms of achieving wider broadband for Nigerians.
According to him, from 23 per cent coverage in 2019, this administration increased the broadband by 77 per cent in 2022 and 100 per cent in 2023.
"As at today, the broadband can be accessed everywhere in the country whether in the urban area, rural area or desert.
"We are the first African country to attain this and the only one so far," the President said.
Buhari further said, the Ministry of Communication and Digital Economy had been rated very high by an independent assessment.
He said "70 per cent is distinction and the digital sector has surpassed it.
"We delivered excellently in all the eight priority areas in the sector.
"For instance on pillar number one, which is broadband penetration, we achieved 134 per cent, pillar number two, which is 4G penetration we achieved 127 per cent.
"Furthermore, we delivered 99 per cent on the third pillar, the fourth pillar, which has to do with national Identity we achieved 94 per cent.
"On the fifth pillar which is quarterly revenue generation, we moved from generating N51 billion in three months to N408 billion in three months."
The President further said, "on the sixth pillar we achieved 103 per cent result, seventh pillar we achieved 111 per cent and the eight pillar we achieved 137 per cent."