Video: Pope Francis criticized laws that criminalize homosexuality as "unjust"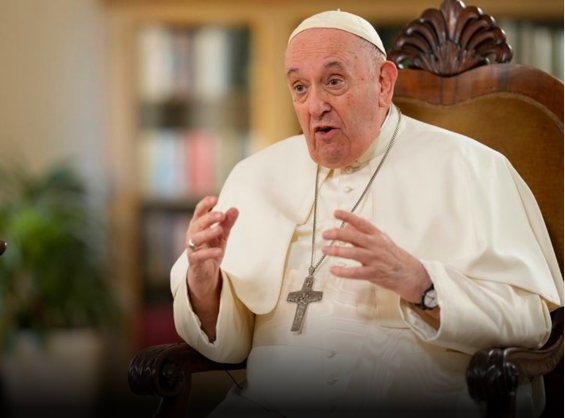 Pope Francis has said that laws criminalizing homosexual are "unjust" because being homosexual is not a crime.
Speaking during an interview with The Associated Press on Wednesday, January 25, the Pope said God loves all his children just as they are and called on Catholic bishops who support the laws to welcome LGBTQ people into the church.
"Being homosexual isn't a crime," Francis said during the interview, adding, "It's not a crime. Yes, but it's a sin. Fine, but first, let's distinguish between a sin and a crime."
"It's also a sin to lack charity with one another," he added.
Francis acknowledged that Catholic bishops in some parts of the world support laws that criminalize homos£xuality or discriminate against the LGBTQ community, but he attributed such attitudes to cultural backgrounds and said bishops, in particular, need to undergo a process of change to recognize the dignity of everyone.
"These bishops have to have a process of conversion," he said, adding that they should apply "tenderness, please, as God has for each one of us."
Francis quoted the Catechism of the Catholic Church in saying gay people must be welcomed and respected and should not be marginalized or discriminated against.
"We are all children of God, and God loves us as we are and for the strength that each of us f¥ghts for our dignity," he said.