International travellers stranded as aviation workers' strike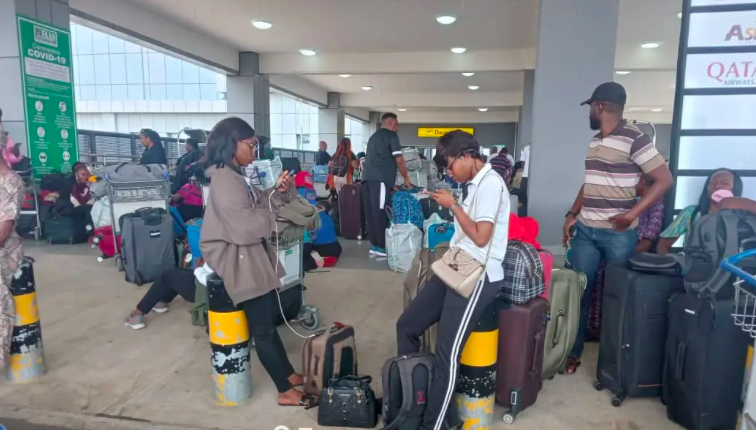 Many international passengers were stranded at the Murtala Muhammed International Airport in Lagos after aviation workers embarked on strike.
International passengers at the Murtala Muhammed International Airport, Lagos, were stranded as workers of aviation ground handling company, the Nigerian Aviation Handling Company Plc (NAHCo Plc) suspends operation.
The worker insisted that they will not commence operation until their salary issues are addressed. Vanguard gathered that Royal Air Maroc, Qatar Airlines passenger flights have been turned around while Virgin.
Atlantic, which is on ground, is offloading with their staff and the cargo is still on the aircraft as NAHCO staff refused to work. Only passengers were disembarked.
The protesting aviation workers are asking for increased salaries and other improved welfare conditions.
Below are pictures and video of stranded workers: