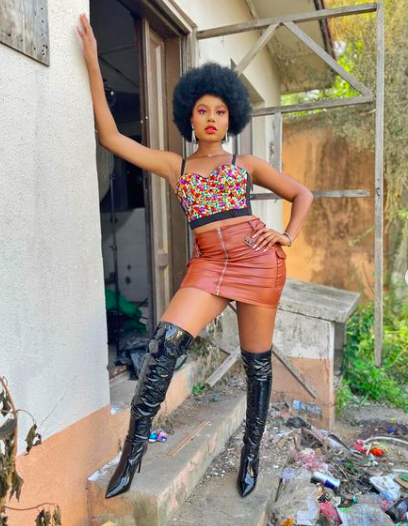 Nollywood actress, Nancy Isime who recently caused a buzz on social media with her nude scene, has opened up on how the scene came about.
The scene which shows her unclad has sparked debate online on whether or not that is the real nudes of the actress with some labeling the scene as unnecessary.
The scene, which has attracted significant attention from audiences, depicts a nuanced and intimate moment between Isime's character and that of renowned actor Richard Mofe-Damijo.
Reacting to the conversation, Isime revealed that it was not her nude that was on display in the scene, but rather a body double.
She wrote, "Simmer down horny boys and girls. I know those gorgeous body parts excites you but they sadly belong to my beautiful body double. Mine aren't that succulent.
A body double is a person who stands in for an actor in a particular scene, usually for shots that show the actor's full body or specific body parts, such as the back, legs, or chest.
In the film industry, body doubles are commonplace and used for scenes that involve nudity, intimacy, or physical activity that may be difficult or unsafe for the actor to perform.