2023: Ahmed Tinubu, Peter Obi in subtle word war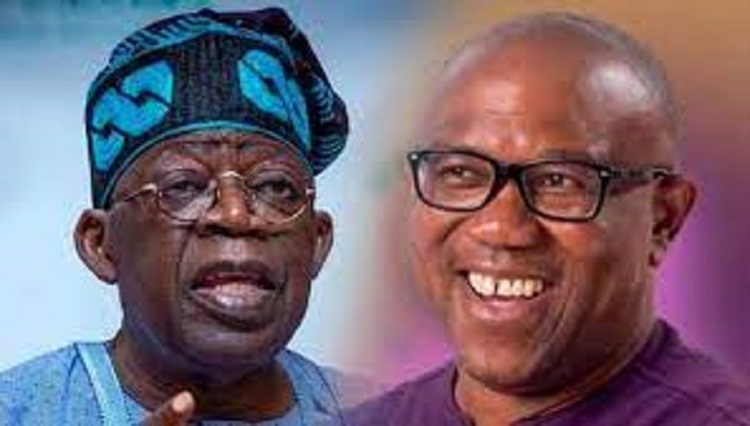 The candidate of the All Progressives Congress (APC), Ahmed Tinubu and his counterpart in Labour Party, Peter Obi, have subtly engaged each other in a war of words.
He made the assertion during a recent visit to Akwa Ibom (his wife's home country) for his campaign.
Peter Obi, during a recent visit to Akwa Ibom (his wife's home country) for his campaign, subtly tackled Tinubu saying, "It is the turn of Nigerian youths and women to take back this country. Your children are suffering. We have children who have gone to school and cannot find jobs for years, and someone (Tinubu) is saying it is his turn, which turns? It is your turn to retire."
While revealing his plans for Nigeria if elected president of Nigeria in February, Obi said Nigerians should hold him accountable if he fails to change the country.
"Stop listening to all these parties telling you about structure. They brought Nigeria to where it is today.
"When we started this democracy, we had less than 50 million poor people in Nigeria, today it is 133 million people and growing every day.
"Nigeria can feed itself, let's bring people who can focus on helping Nigeria. Let nobody tell you it is his turn, or tell you, you have to wait for next time."
Meanwhile, Tinubu, during his campaign rally at Democracy Park, Akure, Ondo state capital, subtly tackled Obi saying; "All he could do was boast that he saved money. But I tell you it is a wicked parent that holds money in his hand yet allows his children to starve.
"Likewise, it is a heartless governor who holds back money when people went hungry, schools, road and clinics went into disrepair. Neither the city-dweller nor farmer prospered under him.
"In the end, he refused to save the people because he preferred to save the money. And he claims to be the party of labour.
"You will have to be labouring under a terrible delusion if you think he will do better for the nation than he did for Anambra State."