How fuel siphoning caused tanker explosion at Ogbomoso in Oyo — Fire Service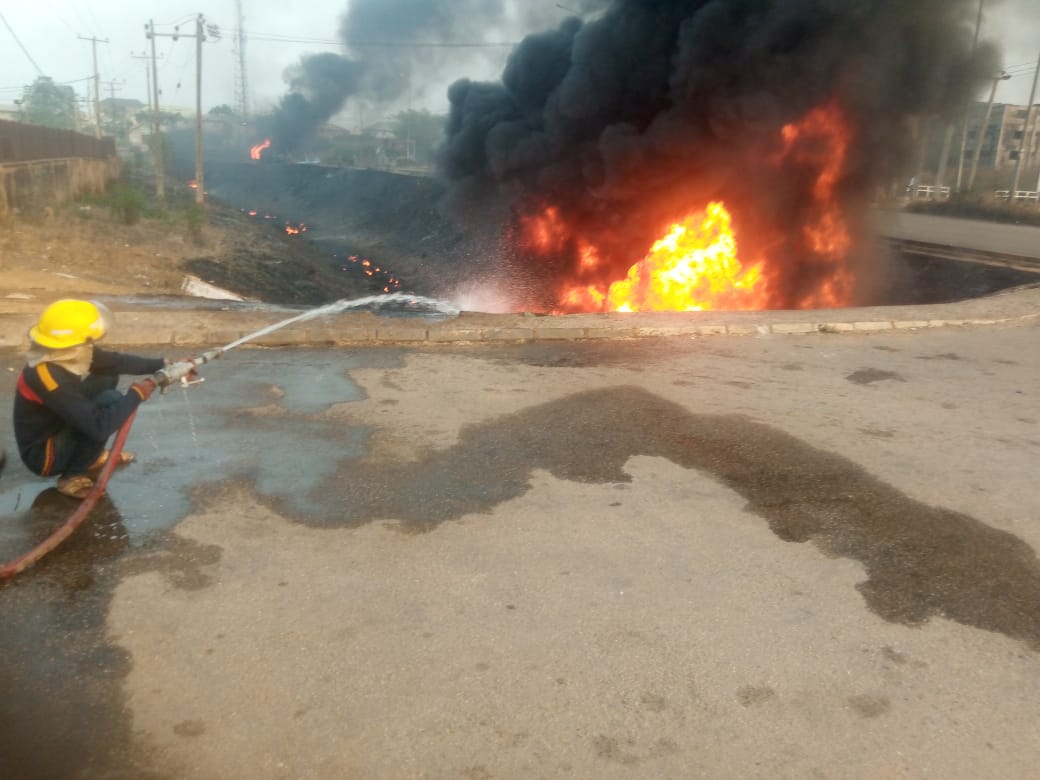 The Oyo State Fire Service Agency says the illicit activities of some members of the public, who were siphoning fuel from a fallen petroleum tanker, was responsible for the Sunday inferno in Ogbomoso.
The agency's Director of Operations, Mr Ismail Adeleke, told newsmen that one Samuel, on Sunday at exactly 12:41p.m reported the incident at the Ogbomoso office of the agency.
"Immediately, the address of the place was taken, and the fire personnel led by ACFS Olayiwole, was promptly deployed to the scene of the incident – in front of the Winner Church, Isale General, Ogbomoso.
"On arrival, the fire contingent swung into action and extinguished the fire completely," Adeleke said.
According to him, preliminary investigation revealed that the fire incident was as a result of petrol tanker loaded with 33,000 litres of PMS that lost control and swerved off the road to a nearby gutter.
"And later caught fire due to the illicit activities of some members of the public who were trying to siphon the petroleum," he said.
The director said that no life was lost, noting that two persons, including the driver of the truck, were injured.
Adeleke urged members of the public to desist from the habit of rushing to collect petroleum spirit from a falling tanker.
He, also advised tanker drivers to always go for a routine check of their vehicles before embarking on any journey.
Adeleke said that every vehicle should have a functional fire fighting extinguisher, adding, "drivers including their motor boys should know how to use it".