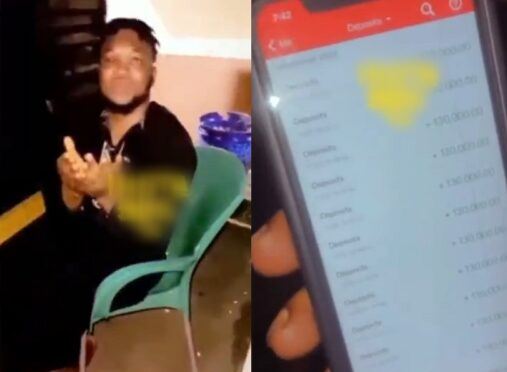 A young man in Badagry, Lagos state has been arrested for allegedly transferring about N6.6 million from the bank account of his friend and used the money to stake bets.
A trending video online captures the moment the culprit was confronted by his friends for committing the dastardly act.
It was learnt that the victim gave his friend his ATM card to get food for him, however, he absconded with the card and linked it to a sport betting app.
He then started funding his betting account with the ATM card in small payments, totaling N6.6 million.
A glimpse at his transaction history showed that he made multiple payments of 130,000 to his betting account.
Unfortunately for him, he was tracked down to Badagry, Lagos state, where he was arrested and disgraced for alleged theft.