Chief Executive Officers (CEOs) in Africa are the second most paid in the world. Their basic pay is more than what CEOs in the United States and Asia earn when combined.
This was according to a report by Proshare which noted that CEOs in Africa earn basic pay of about $1.45 while their counterpart in Europe earn $9.03m; US, $0.18m and Asia, $0.15m respectively.
On the other hand, CEOs in the United States earn the most allowance of $212.53 million and Africa's second with $15.213 million.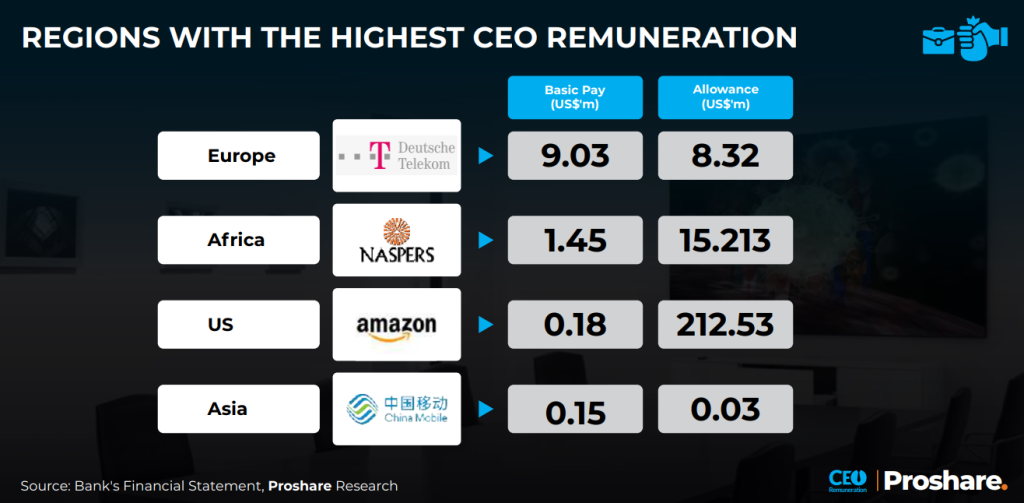 CEOs of technology firms earn the most in 2022 but Telecom boss is highest paid
Meanwhile, CEOs in the Technology industry earn the highest remuneration in 2021.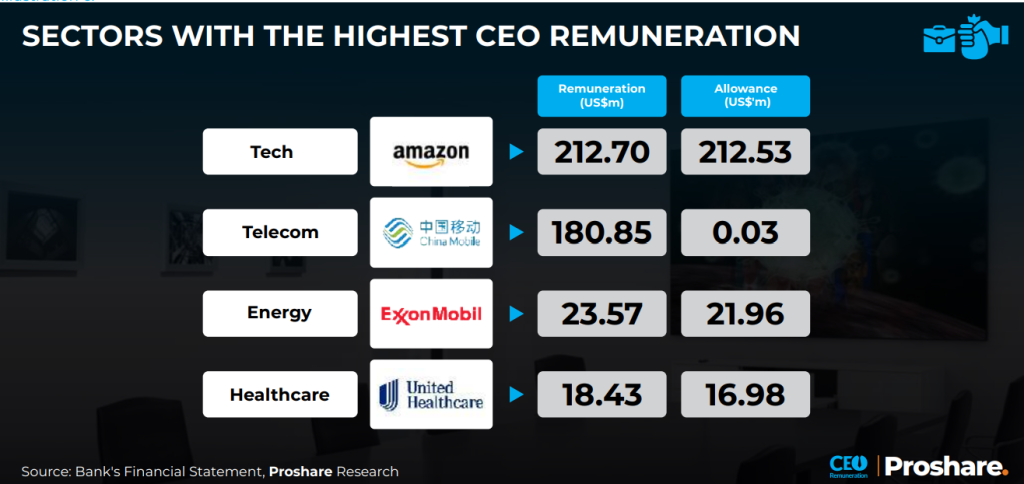 According to the report, Timotheus Hottges, CEO of Deutsche Telekom, was the highest-paid CEO in terms of basic pay in 2021, topping Amazon CEO's basic salary by 50.58%.
He received US$9.03mn as basic pay with a lower allowance of US$8.3m in 2021.
Naspers' CEO, Bob Van Dijk, placed second with a basic pay of US$1.45m and a US$15.21m allowance, while Amazon CEO Andrew R. Jassy, who received the highest allowance of US$212.53m ranked third with basic pay of US$0.175m.