The Economic and Financial Crimes Commission (EFCC) says, accepting or making cash payment in excess of N5 million is money laundering.
EFCC, a Nigerian law enforcement agency that investigates financial crimes such as advance fee fraud (419 fraud) and money laundering made the announcement saturday on its instagram handle informing Nigerians.
The statement reads, "A person who makes or accepts cash payments in excess of N5,000,000 or its equivalent commits an offence under money laundering (Prevention and Prohibition) ACT 2022.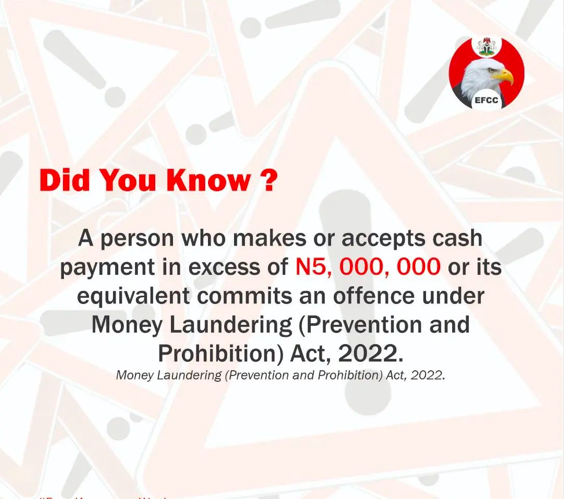 The EFCC was established in 2003, partially in response to pressure from the Financial Action Task Force on Money Laundering (FATF), which named Nigeria as one of 23 countries non-cooperative in the international community's efforts to fight money laundering.
The agency has its head office in Abuja, Nigeria.