Sanjo Fakeye, a bereaved father of  12-year-old JSS1 pupil, Janet Fakeye, who was allegedly raped to death by a prison escapee in Abeokuta, Ogun State, simply called Anu, has narrated the sad story in an interview with the PUNCH.
Fakeye, an artisan informed that Janet was a JSS1 pupil of Army Days Secondary School, Alamala Barracks, Abeokuta.
The distraught father narrated," On that fateful day, when she arrived from school, she ate and relaxed for a while, then later, she did her homework. After she was done, she told me she wanted to buy detergent within the community to wash her socks. Where she went to buy the detergent is just a two-minute walk from our house. I gave her money to buy the detergent and I sat outside.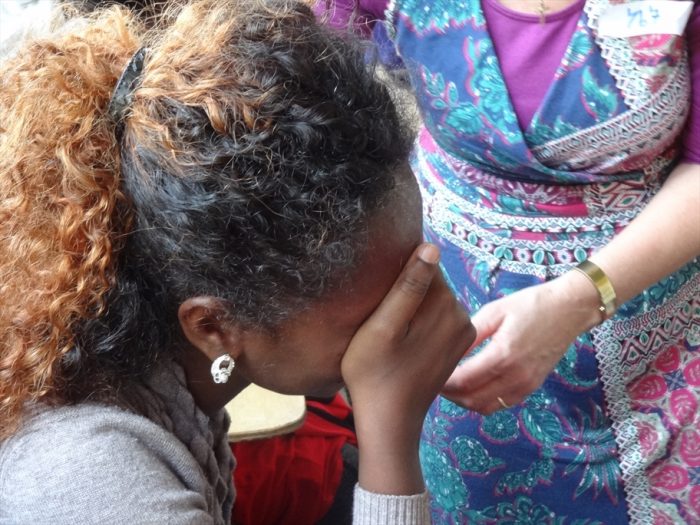 "After several minutes when I didn't see her return from the place she went to buy the detergent, I decided to go and look for her. On getting to the place, the seller said she had bought the detergent and left. She said my daughter left long before I came. I became worried and began to wonder where she might have headed. I felt she might have gone to collect a book from her friend for her homework. I then went to her friend's house. But on getting there, they told me they didn't see her.
He said after a long and concerted search by his family and neighbours which had stretched into the night, his wife suddenly observed light in an abandoned property in the neighbourhood which belonged to the suspect's late father, where they saw the detergent Janet went to buy and blood stains in the room where his daughter was allegedly raped.
"We went to the backdoor and were able to enter the house. We searched the house and couldn't find anyone there at first. People suggested that we should check the roof and other areas in the house. We noticed some clothes spread on the floor like a mattress which showed that someone slept in the house. Then we saw blood stains on the floor. We also saw a sachet of detergent. But we didn't find anyone inside the house. So, it was decided we should go and report at the Sabo Police Station. But while we were on our way to the police station, they called us and said they found the dead body of my daughter. This was around 8 pm.", the sad father narrated.
You can read the full interview in the PUNCH.