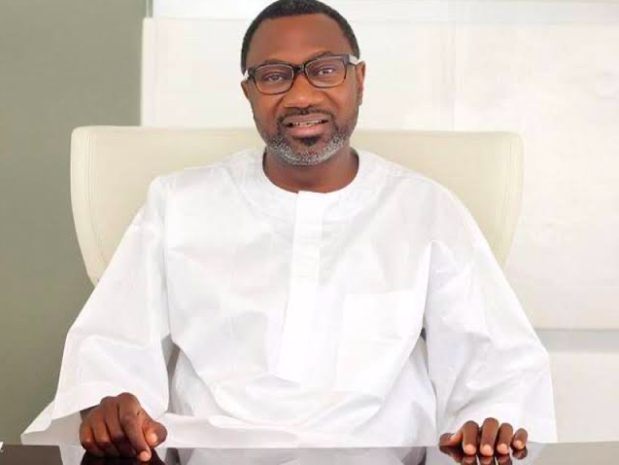 Geregu Power Plc, owned by Nigerian billionaire businessman Femi Otedola, successfully listed its shares on the Nigerian Exchange (NGX) today, Oct. 5, at a price of N100 ($0.231) per share.
According to a press release issued to newsmen, 2.5 billion ordinary shares of Geregu were listed at N100 ($0.231) per share on the NGX under the Utility sector and Electric Power Generation sub-sector, with the trading symbol, GEREGU.
The completion of Geregu's listing on the Nigerian Exchange makes it the first successor company from the electricity companies privatized in Nigeria in 2013 to be listed on the exchange.
NGX's market capitalization has increased by N250 billion ($579 million) as a result of the listing, increasing the liquidity of the Nigerian capital market and creating opportunities for wealth creation since retail investors can now purchase shares in the power company.
Speaking on the listing, Otedola, chairman of the board of Geregu Power, said that it had always been his goal to bring world-class standards of governance, sustainability, and business practices to the company and the Nigerian electricity industry.
He continued by stating that the company's listing on the Main Board of the Nigerian Exchange will guarantee its long-term growth and that its advantages will be distributed to respected shareholders.
Geregu Power, which began operations in 2007, is a spin-off subsidiary of the now-defunct Power Holding Company of Nigeria.
The power-generating company was acquired in 2013 by Otedola through one of his companies, Amperion Power Distribution Company, which is 95-percent owned by him.
Shares of top-performing power-generating company, Geregu Power, which is majority owned by Otedola, started trading on the Nigerian Exchange at N100 ($0.231) per share at the time of the listing. This implies that the market capitalization of the company is N250 billion ($579 million).
The listing of the company's shares on the Nigerian Exchange is a promising development in the nation's power sector, according to Temi Popoola, CEO of the Nigerian Exchange, who commented on the recent development.
According to him, the listing will improve Geregu's liquidity, visibility among international investors, value, and transparency, as the Nigerian bourse continues to function as a market for capital raising and enabling sustainable growth for national development.