Agriculture contributes 23% to GDP in 2022 — Minister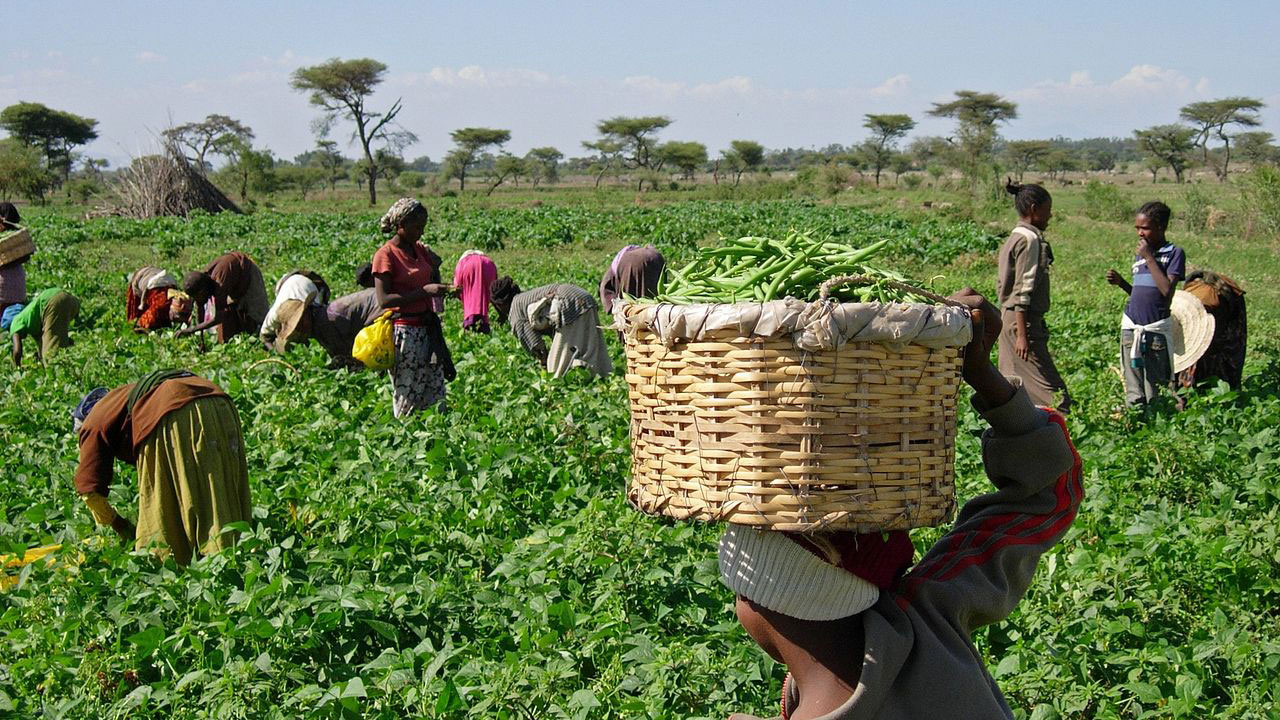 The Minister of Agriculture and Rural Development (FMARD), Dr Mohammad Abubakar, on Thursday said the agriculture sector contributed 23 per cent to the nation's Gross Domestic Products (GDP) in first half of 2022.
Abubakar stated this in his keynote address at the opening ceremony of the 45th Regular Meeting of the National Council on Agriculture and Rural Development (NCARD) in Jos
The minister said the figure was from National Bureau of Statistics recent report.
According to him, the report indicated that the sector topped the chart in a survey of seven sectors identified to have contributed to Nigeria's economy in the second quarter of 2022.
He emphasised that agriculture out-performed six other sectors comprising trade, telecommunications, manufacturing, oil and gas, real estate as well as finance and insurance.
"The chart revealed that agriculture alone contributed 23.3 per cent to GDP (Half Year 2022), which supports the positive trend of the previous years' performance of 25.88 per cent (2021); 26.21 per cent (2020); 25.16 per cent (2019); 25.13 per cent (2018); 25.08 per cent (2017); 24.45 per cent (2016) and 23.11 per cent (2015).
"The data also reflects the impact of the implementation of programmes and projects in the agricultural sector despite the security challenges in the country.
"To further improve on performance, we are strengthening the linkage between research, agriculture and industry by intensifying our commodity value chain development process," he said.
The minister noted that the process was guided by the new framework of the National Agricultural Technology and Innovation Policy (NATIP), 2022-2027, launched in August.
According to him, NATIP seeks to modernise the agriculture sector in line with changing global food systems and supply chains.
"Actually, NATIP is the ministry's response to the present administration agenda of diversifying the nation's economy from petroleum oil-based to agriculture and solid minerals.
"The document serves as successor policy of the Agricultural Promotion Policy (APP), 2016-2020,"he added.
The Minister of State for Agriculture, Mr Mustapha Shehuri, said government was intensifying efforts on commodity value chain development process to grow agriculture and diversify the economy.
Shehuri stated that such efforts would ensure food security and empower the citizenry through public-private-partnership.
The minister of state further said that government would use infrastructure, technology and entrepreneurship as veritable tools for exploring agricultural potential.
He added that government also intended to use infrastracture and technology in strengthening inter-and intra-sectoral linkages and improving socio-economic development in the country.
The President, All Farmers Association (AFAN), Dr Rabiu Mudi, commended the FMARD for taking its pride of place in Nigeria.
However, he said that though, there was hunger in the land, there was urgent need to strategise, to boost agriculture and reduce the hunger.