After his failure at the presidential primary, Bala Mohammed to regain the governorship ticket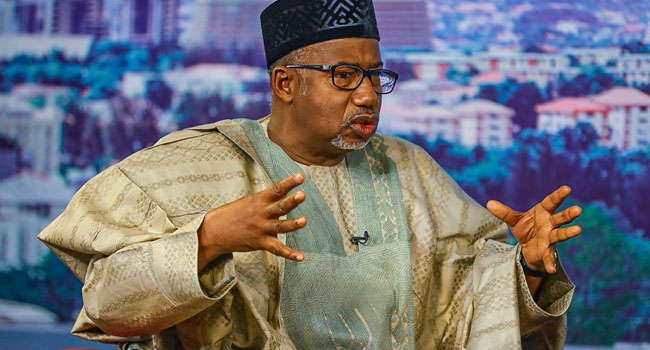 Bauchi Governor Bala Mohammed is set to regain the governorship ticket of the party that will enable him to contest for a second term – this comes after his failure at the presidential primary of Peoples Democratic Party, PDP weekend.
Mohammed who was elected governor of Bauchi State in 2019 was one of the contenders who lost the PDP 2023 presidential ticket to former Vice President Atiku Abubakar at the primaries of the party at the weekend.
He has since returned to Bauchi and is set to regain the gubernatorial ticket of the party from the former Secretary to the Bauchi State Government (SSG), Ibrahim Kashim, who won the governorship primary of the PDP in the state.
Kashim polled 655 votes from the 656 delegates that participated at the governorship primary election in spite of the fact that he did not print posters or embark on any elaborate campaign to delegates before the poll.
It has earlier been reported that Kashim won the primary as a proxy of the Governor and will not hesitate to surrender the PDP governorship ticket if the presidential adventure of Mohammed failed.
This was confirmed on Tuesday in a statement by the PDP in Bauchi State indicating that Kashim has withdrawn from the race.
The party's spokesman, Malam Yayanuwa Zainabari, told a news conference in Bauchi on Tuesday that Kashim withdrew from the race citing personal reasons.
He said the PDP would soon follow due process to replace Kashim.
"We shall make our position known within this week.
"The only option left for the party is to forward the name of his replacement to INEC for proper documentation,'' he said.
Zainabari added that the party would replace Kashim with another competent, loyal and qualified member either through a fresh primary election or through affirmation as required by the party's Constitution and the relevant laws.
But in spite of such attempt at obfuscation, there is no doubt that the ticket is going back to Mohammed who will now be given the opportunity to run for second term.