World Bank in Nigeria has applauded a Twitter spaces organised by NewsWireNGR.
The spaces titled: 'End of Fuel Subsidies: Fuel price hike / NLC Protest' had BudgIT lead, Seun Onigbinde, as one of the speakers. Concerns about the timing of the removal of petrol subsidy in the country was part of the major discussions.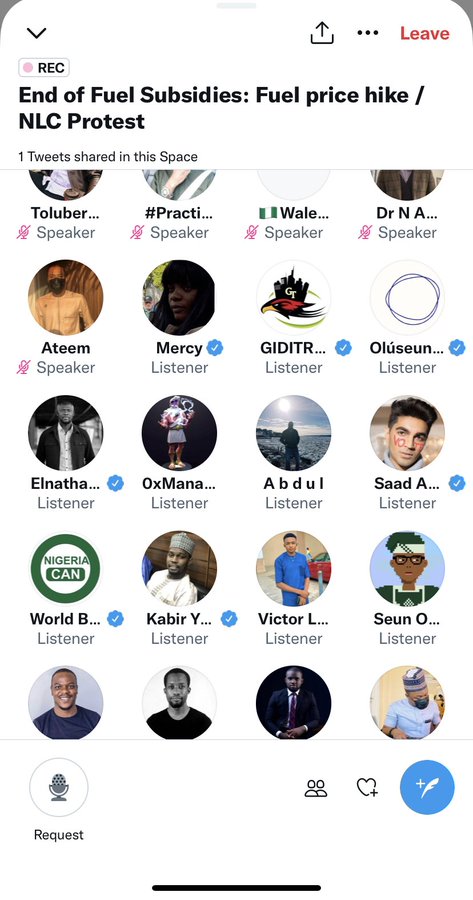 Listen to the full space recording HERE.
In the recognition post, World Bank tweeted; "We have to mention the amazing spaces conversation organized by @NewsWireNGR on Friday evening. It was great to listen in."
The biggest element in pump price is not the refining or transportation cost, it's the cost of crude. It's the jobs in the value chain not pump price.

–Seun Onigbinde
Modular refineries are medium term solutions to solving the current need to remove fuel subsidies. The question is what's the current solution to removing fuel Subsidy without negatively impacting the economy through inflation assuming crude oil remains above $70

—Toluwase Sogunro
The World Bank on its website stated it "is helping to fight poverty and improve living standards for the people of Nigeria with more than 130 IBRD loans and IDA credits since 1958".
NewsWireNGR Latest News in Nigeria
Send Us A Press Statement/News Tips: [email protected]
Advertise With Us: [email protected]