Civil servants should desist from politics – Governor Kayode Fayemi warns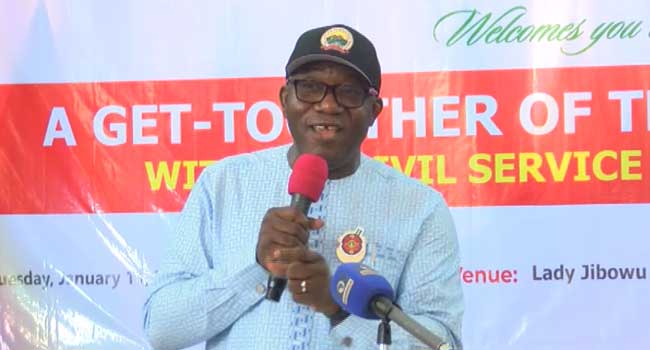 Ekiti State Governor, Kayode Fayemi, has warned civil servants against participating in political activities, saying that it runs contrary to the rules governing the service.
Speaking during a meeting with senior civil servants on Wednesday in Ado Ekiti, Fayemi condemned those who abandoned their duties to play politics, warning that such workers will face the consequences.
While noting that his administration would elapse by October 15, the governor said he would continue working for the benefits of Ekiti people till 10 months' time.
The governor warned that civil servants should desist from politics.
"The politicisation of civil service is something that I believe the civil service public rules actually is very explicit about. So it's a question of enforcement on the part of the leadership of the civil service and public service generally," he said.
"I believe if the Head of Service chooses to deal with that, we would work with that to ensure that she achieves the objectives of maintaining not a neutral civil service, you are always going to be interested.
"Nobody is saying don't be interested in what happens, but the problem I see is that it makes an existing government even more of lame-duck government once civil service switches off. If you are working with someone like me who will work till October 15 2022, you are going to have problems because I am not a lame-duck and I refuse to be considered a lame-duck governor till I leave this office on October 15.
"Just bear with me, be ready to work. If I hear that you are doing politics behind the scene to the detriment of your work, the implication might not be palatable."