"Only love can get inside me" -Nollywood Actress Tonto Dikeh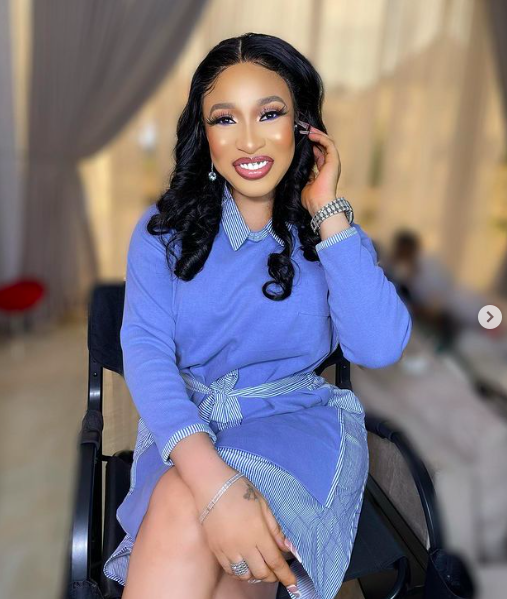 Nollywood star, Tonto Dikeh, on Tuesday, posted a list of what she is in what reads like affirmation to start the day by the controversial actress who before now noted that 2021 was a year of love and betrayal for her.
The actress took to her Instagram, I am a woman, I am fearless, I am sexy, I'm divine, I'm unbeatable, I'm creative".
She Continued, "Honey, you can get inline, I am feminine, I am masculine, I am anything I want,
I am classy, I am modern, I live by my own design".
"I'm cherry, I'm lemon, I'm the sweetest key lime pie, I'm electric, I'm bass, I'm the beat of my own drum
I could make your goosebumps raise", her post read in parts.
She added that, with the tracing of her thumb, "Only love can get inside me". – She continued, "I move in my own timing, Voice of the future speak to me kindly, I feel what I want and somehow it finds me".
Before now, the actress took to her Instagram and had written about her 2021 experience, "2021 was a great roller coaster and a beautiful ride. 2021 has been a flight and a fight! 2021 though has been a happy year(quite conflicting but accurate)!
"2021 was financially a great year but felt like an unproductive year! 2021, I learnt to lose myself and find myself all in one!
"2021 was a year of love, betrayal, great friendship, good business, broke my own rules, hurts and so much lessons in between. 2021 was bravery in a soul for me."
Tonto Dikeh was involved in quite a number of controversies in 2021.