Breaking: Information Minister, Lai Mohammed says Endsars Judicial Panel report "recycled fake news"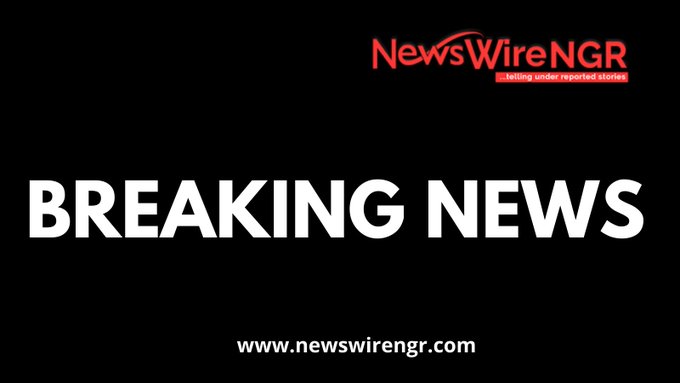 The Minister of Information, Lai Mohamed, has dismissed the report submitted by the Lagos State EndSARS panel on Police Brutality as a hoax, which did not follow the evidence at hand.
The minister made the position of the government known at a news conference in Abuja on Tuesday.
Mohammed said it was shocking that the same allegations made by Nigerians were merely compiled and submitted as a report by the panel set up to investigate the claims of police brutality.
"It is an intimidation of the majority by a minority," Mohammed submitted.
"Without mincing words, never in the history of any judicial panel in Nigeria has a report been so riddled with discrepancies and conclusions that are not backed up [with facts]," he said.
"It was a phantom massacre. The report in circulation cannot be relied upon. The leakage of an unsigned report to the public is not enough.
"There is absolutely nothing in the report, circulating, to change our mind that there was a massacre at the Lekki tollgate."
NewsWireNGR recalls that, the United Nations and United States have welcomed the report submitted by the Lagos State Judicial Panel of Inquiry on Restitution for Victims of SARS Related Abuses and Other Matters (Lagos EndSARS Panel), urging government to implement the stated recommendations.
In a statement signed by the UN Resident and Humanitarian Coordinator for Nigeria Mr Edward Kallon, made available to journalists on Tuesday, a day after the report was submitted, the UN said it has welcomed the report .
In the meantime, the Presidency had assured that the Federal Government will address the areas that are associated with the White Paper report of the recently submitted Lagos Judicial Panel on Inquiry on Police Brutality and other related matters, as the submission date gets closer.
This is as the controversy that has trailed the contents in the leaked report has continued unabated with divergent views being expressed by different stakeholders.
This was made known by the Special Adviser to the President on Media and Publicity, Femi Adesina, while appearing on a Channels Television Breakfast Programme, Sunrise Daily.
The panel led by Justice Doris Okuwobi in the report submitted to Lagos state governor, Babajide Sanwo-Olu, disclosed that at least 48 protesters were either shot dead, injured with bullet wounds, or assaulted by soldiers who were at the Lekki toll gate on October 20, 2020.
The report said the "Nigerian Army shot, injured and killed unarmed helpless and defenceless protesters, without provocation or justification, while they were waving the Nigerian Flag and singing the National Anthem and the manner of assault and killing could in context be described as a massacre."
The panel report may have put the doubts, denials, and tensions on individuals connected with the EndSARS protests to dead but Mr Lai' Mohammed is not backing down..
More details of his remarks to follow.