Debo Adebayo (stage name: Mr Macaroni), an Instagram skit maker has raised alarm over the sudden disappearance of another skit maker, Abdulgafar Ahmad Oluwatoyin (stage name: The Cute Abiola).
Mr Macaroni in a tweet raising the alarm said, "I have just received news that Cute Abiola is missing.
"If the Nigerian Navy has any information to help Cute Abiola's family and friends confirm his whereabouts or if he is in their custody, I think the honorable thing to do would be to clarify details surrounding his detention and put everyone's mind at rest. Haba!".
He also posted screenshots [below]: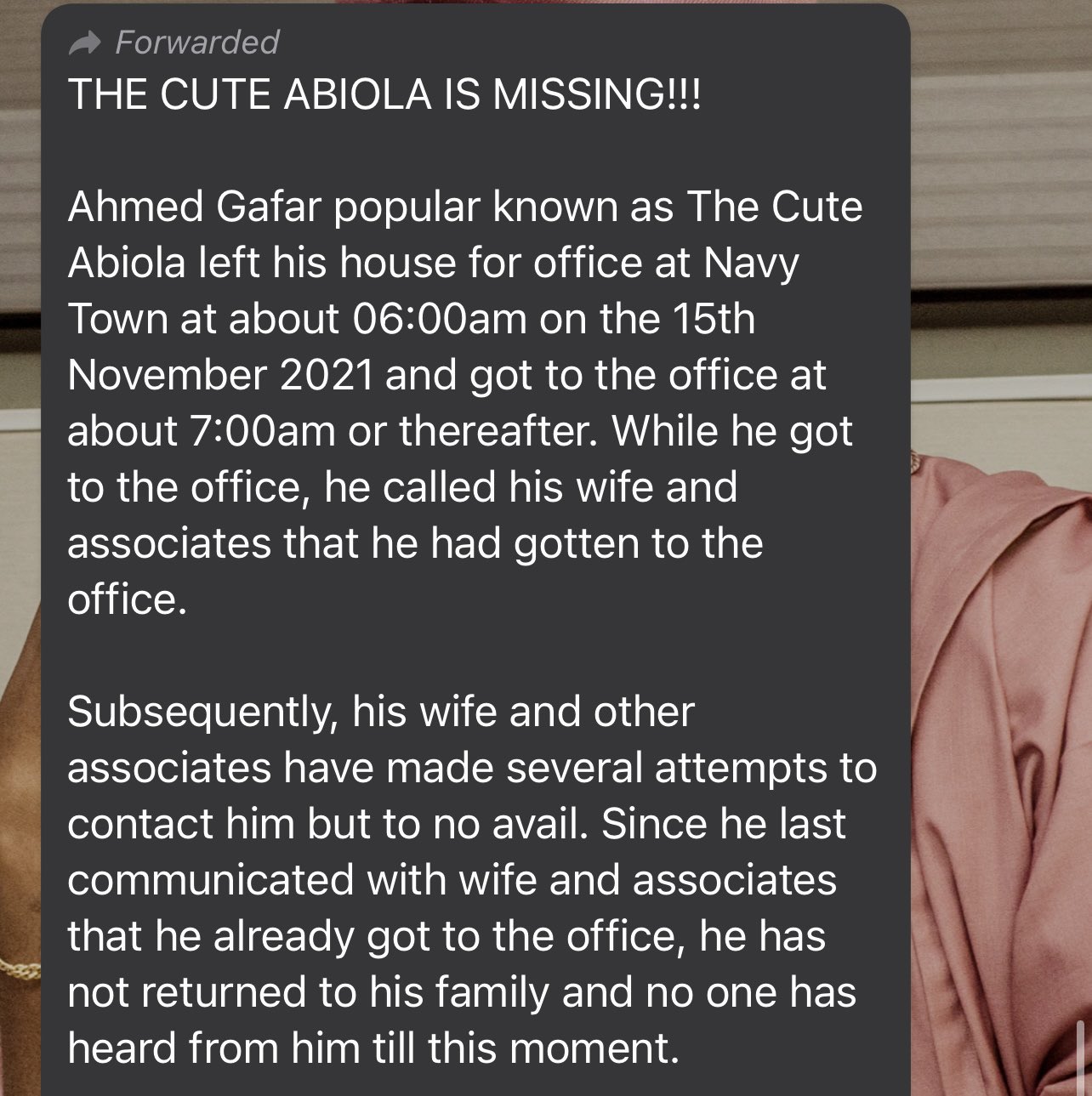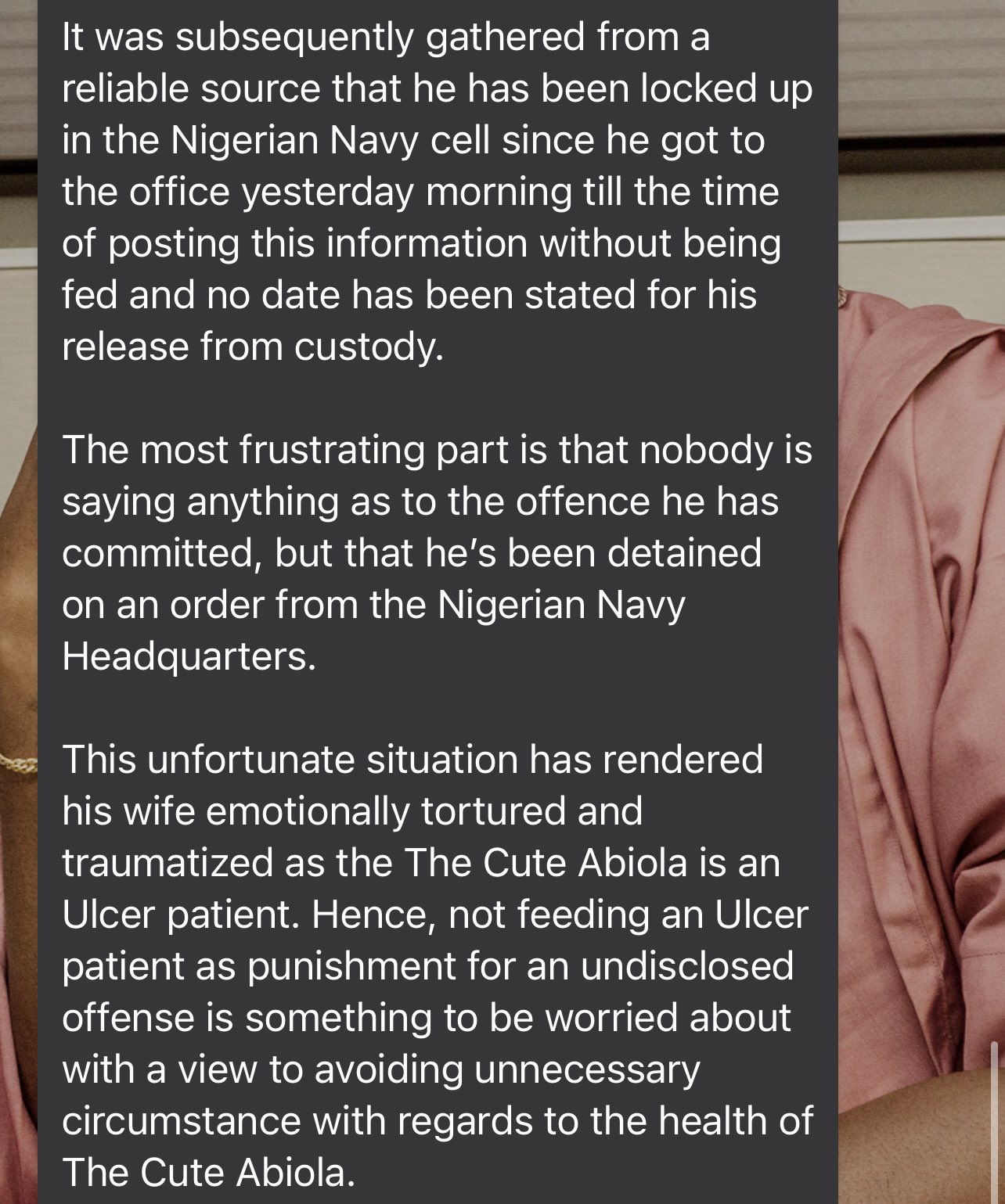 Meanwhile, there were different theories to explain the possible disappearance of the Instagram comedian.
A Twitter user, @Segzy21320918, claimed; "He's my coursemate we serve d same ship.. He was given order he refuse to carry out d order that's only his problem. He was not missing okay.. he's at work like this so stop sharing what u don't understand. Military work no be anybody mate okay".
Also, another user @duchessbidex said; "Tell his wife to call any of his colleagues or his C.O. He is probably in the guard room. This one na military matter. E no serious as we dey look am".
Likewise, another user @Kingy_Rossy, tweeted; "He posted a video from a skit/movie scene yesterday in a military-like uniform, holding a gun, and drinking alcohol… Common, I didn't expect that from him being a naval officer. I won't be surprised if he is facing troubles because of that. He needs to be guided seriously…"
Reacting to the possible explanations of his disappearance, Mr Macaroni in a follow-up tweet noted; "Haaa!! I'm just hearing that the Military can do with their members however they please and that they do not necessarily operate within the laws guiding Civilians. That they have their own different playbook? Abeg how true is this? We learn everyday oooo".
NewsWireNGR Latest News in Nigeria