Professor Charles Soludo of the All Progressives Grand Alliance (APGA) has swept to victory in the Anambra governorship elections, winning 19 of the 21 local government areas of the state.
Time: 3:43pm LGA: Idemili North Ward: Ideani Ward I and II PU: 004 and 007 Report: Voting has ended and the polling unit result has been pasted. — Situation Room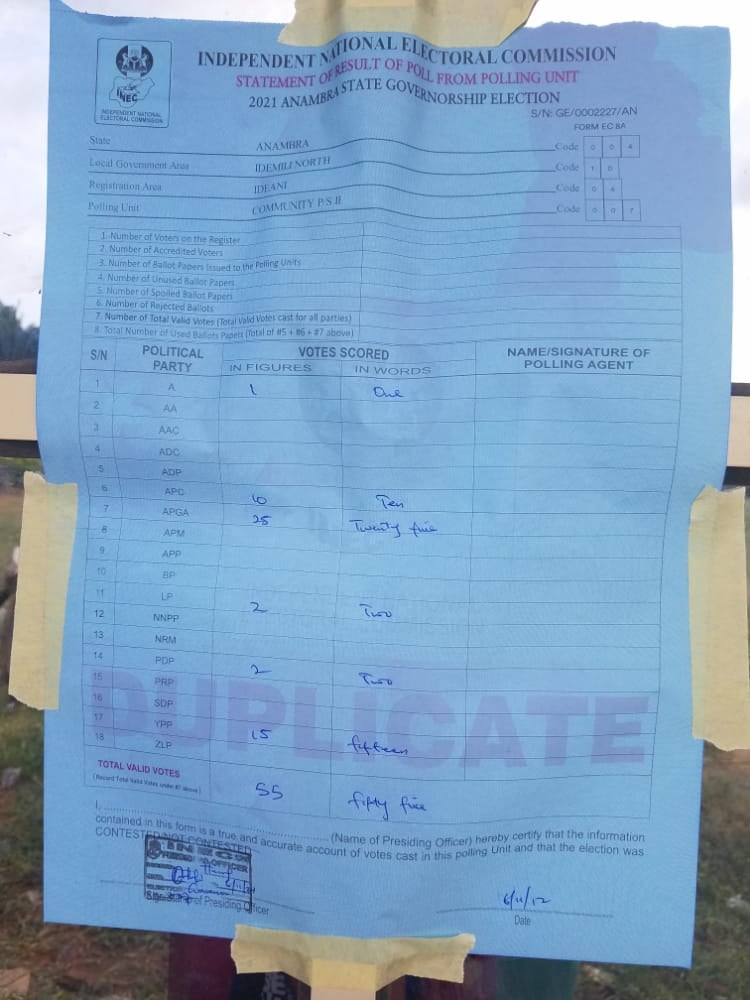 INEC extends the voting time in Anambra governorship election to 4 pm over the malfunctioning of the Bimodal Voter Accreditation System (BVAS) in some polling units.
1:30PM. PU 024 Mammy Market III, Military Cantonment, Onitsha North LGA. Voters are now in hundreds ready to exercise their franchise. The BVAS technology is still working slowly, and some voters are returning home in frustration. — CDD West Africa
3:40pm Counting ongoing in Nimo ward 2 PU 002 NJIKOKA LGA — CDD West Afria
It's 2:37 pm at Nawfia ward 2 PU 011, NJIKOKA LGA. Voting has ended and election results about to be counted. — CDD West Africa
1:59 pm Voting just commenced at Ukwulu Ward1 PU 005 Dunukofia LGA — CDD West Africa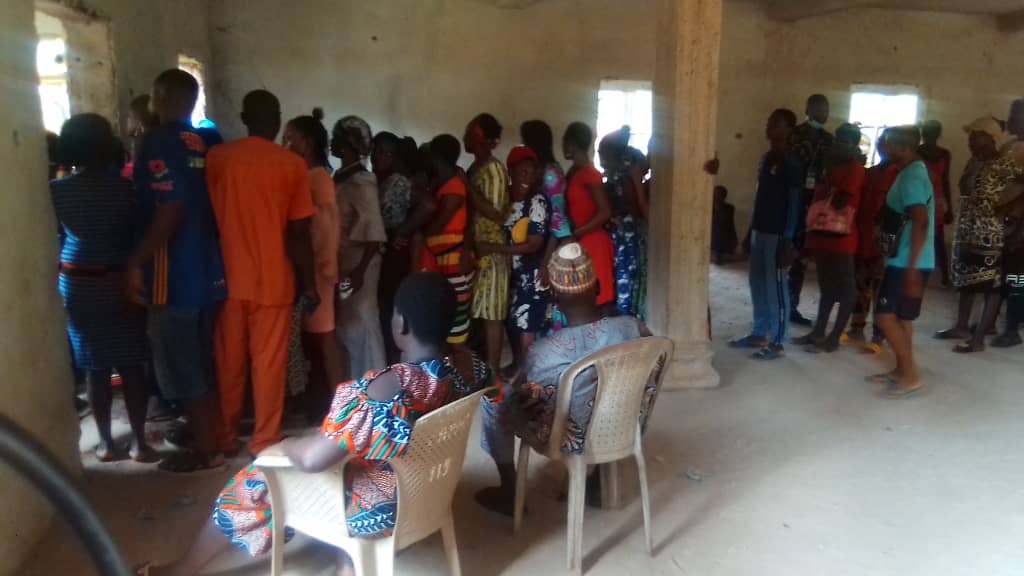 Time: 1:02 pm LGA: Ogbaru Ward: 015 PU: 017 Report: Environment is rowdy and vote buying is going on at the rate of N2,000 per vote. — Situation Room
Egbema Ozubulu Ward 2, PUs 004 and 005, INEC officials arrived late due to logistics. Accreditation started 12:30pm but the process was truncated by malfunctional BVAS device. — CDD West Africa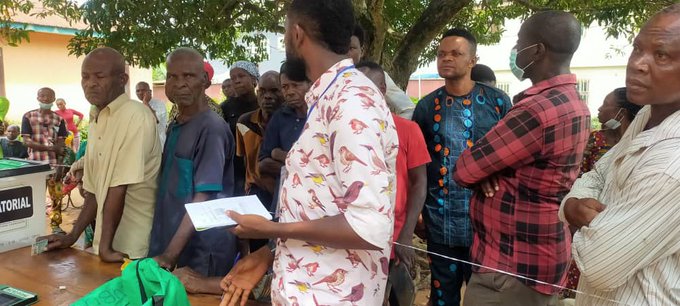 At Ichi Primary School, Polling Unit 10, Ward E in Ekwusi Local Government Area, INEC Officials arrived at 12noon. Electorates became agitated and were seen leaving in frustration, having waited for hours. — CDD West Africa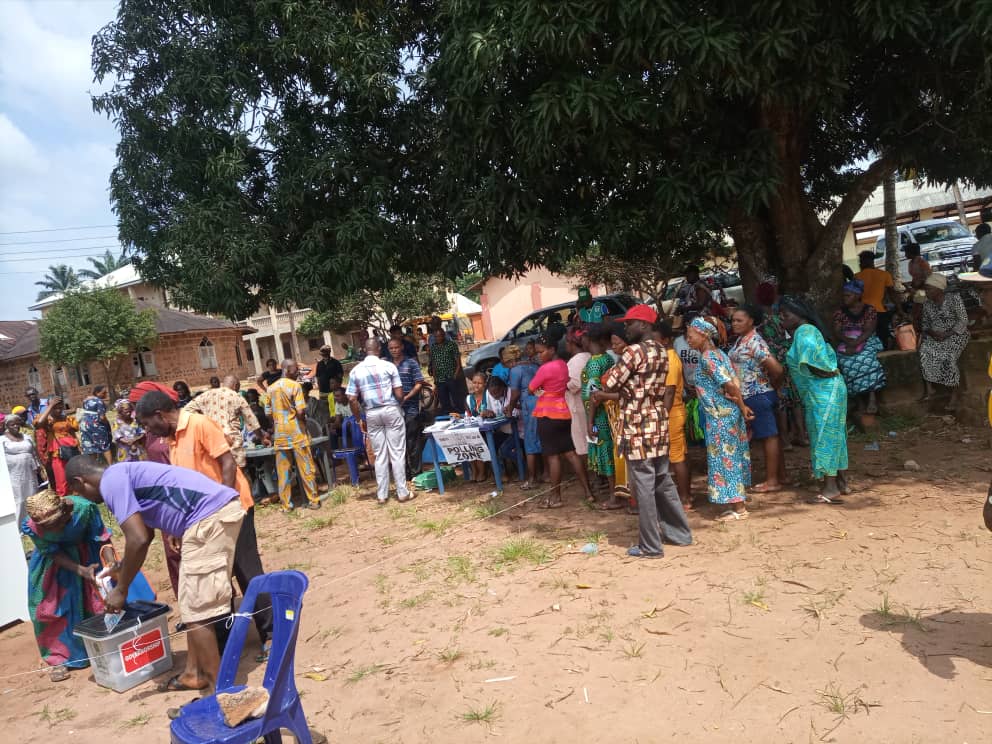 1:00PM It's a low voter turnout at Nawfia ward 2 PU 11, NJIKOKA LGA. No voters are seen in the queue. But few are gradually coming around — CDD West Africa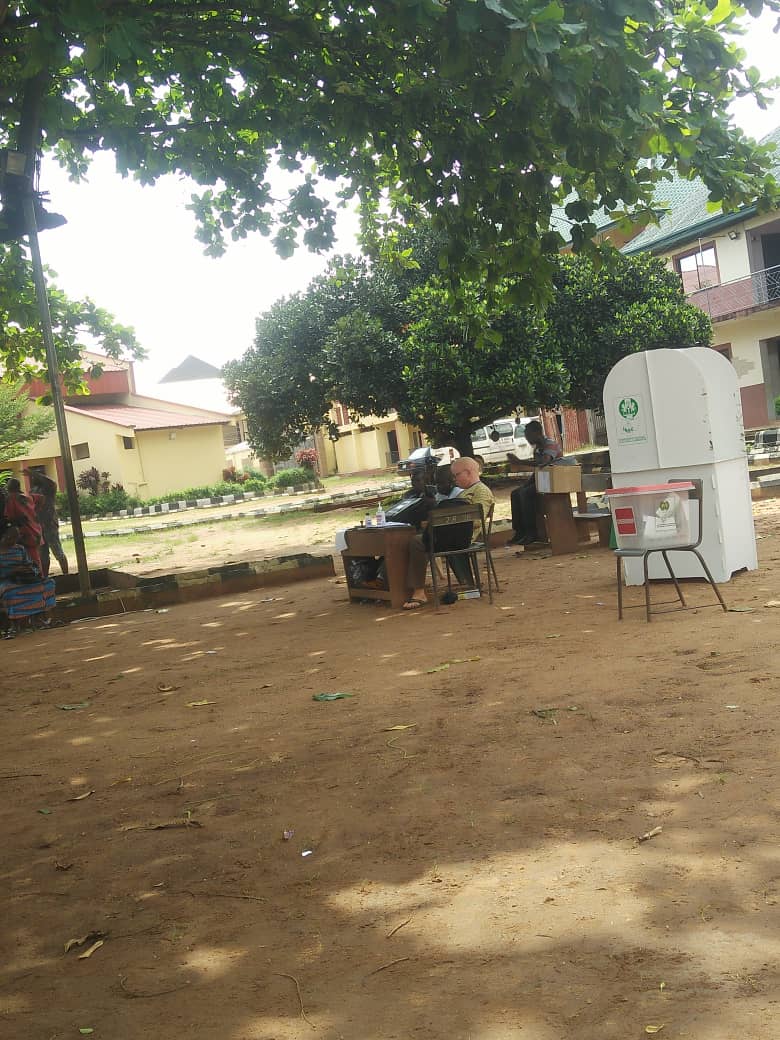 The INEC personnel conducted an emergency Adhoc staff training at 10:59 a.m. since the Adhoc staff provided by INEC to PU001 Ward 016 were insufficient, according to CDD West Africa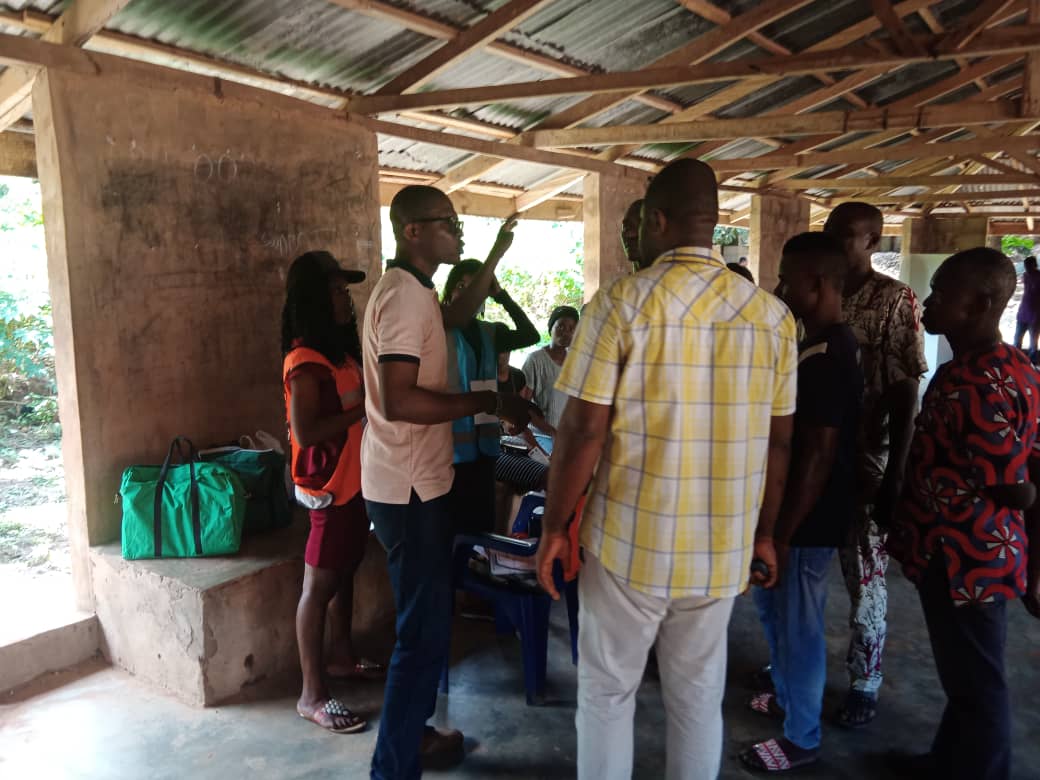 Minister of Labour, Dr. Chris Ngige, at his Alor Ward 1, Unit 010 in Idemili South Local Government Area.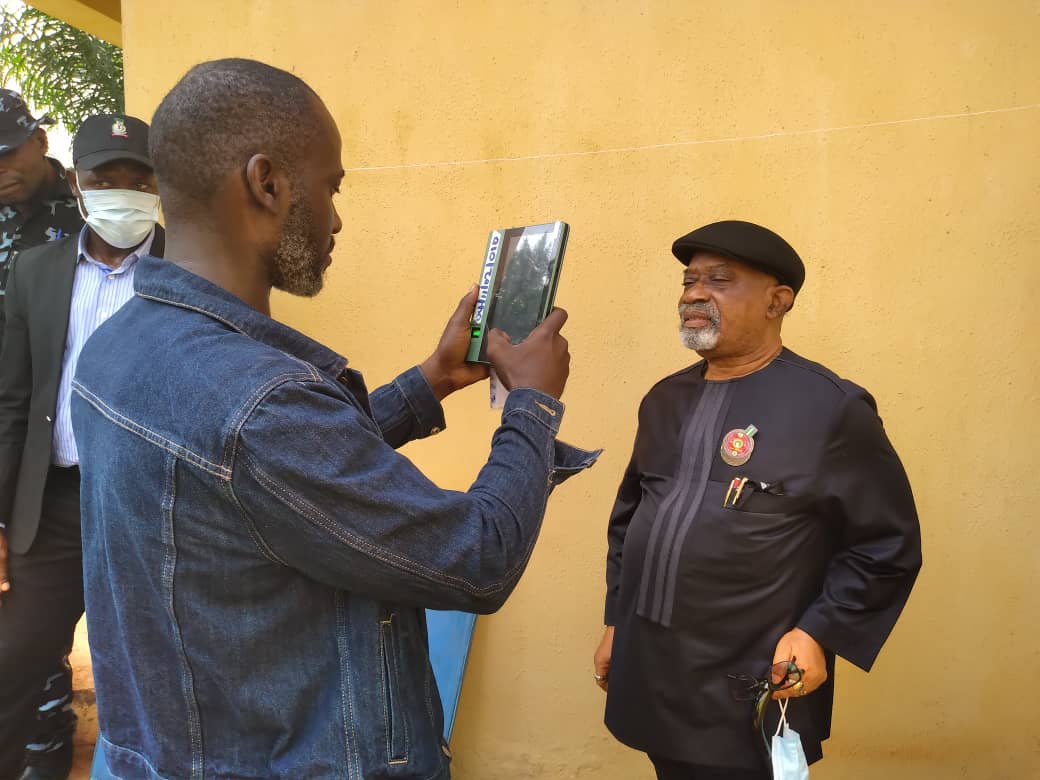 12:32 pm, Nimo Ward 2, PU 002. While BVAS is slow here, CDD West Africa observers report that the atmosphere is peaceful.
10:13 am, Voting yet to commence at Achalla ward 2 PU 003 Awka North as INEC officials were just arriving.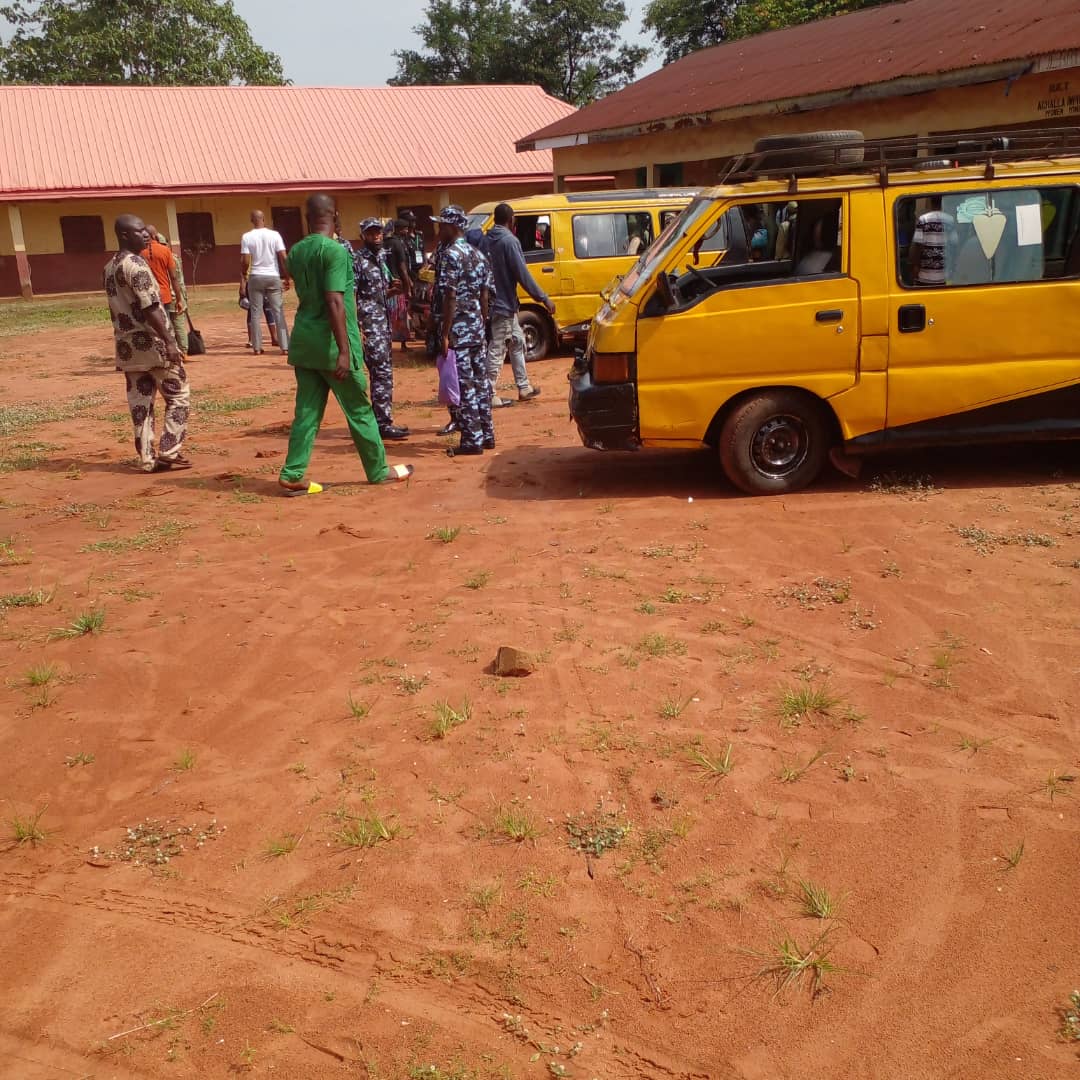 9:56 am at Anambra East Ward, Otuocha PU:004, a High voter turnout was observed. Party agents were present. INEC officials present.
9:52 am at Dunukofia Ward, Umunnachi ll Polling Unit: 010, 011, & 014, Situation Report noted challenges with the BVAs Machine, voting are yet to commence at these polling units.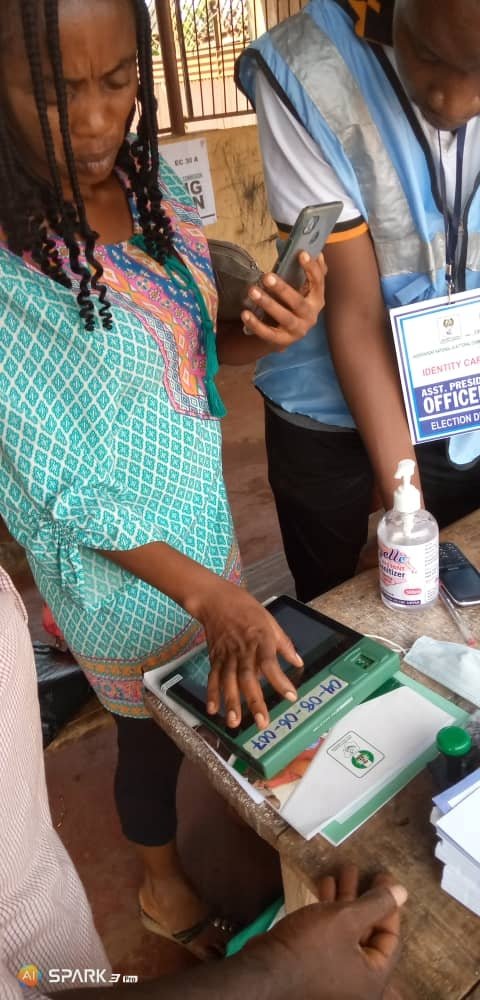 Note: Our Live Updates are sourced from reputable media including Observers on ground in Anambra.
After much anticipation, threats, peace meetings, debates, among others, the day is here for Anambra citizens to vote for their next governor.
November 6, 2021, will mark the day Anambrarians decide who will take over from Governor Willie Obiano of the All Progressives Grand Alliance (APGA).
Below are the contesting candidates as informed by the Independent National Electoral Commission (INEC):
The PDP candidate for the governorship election is Valentino Ozigbo. On the other hand, APGA presented Charles Soludo