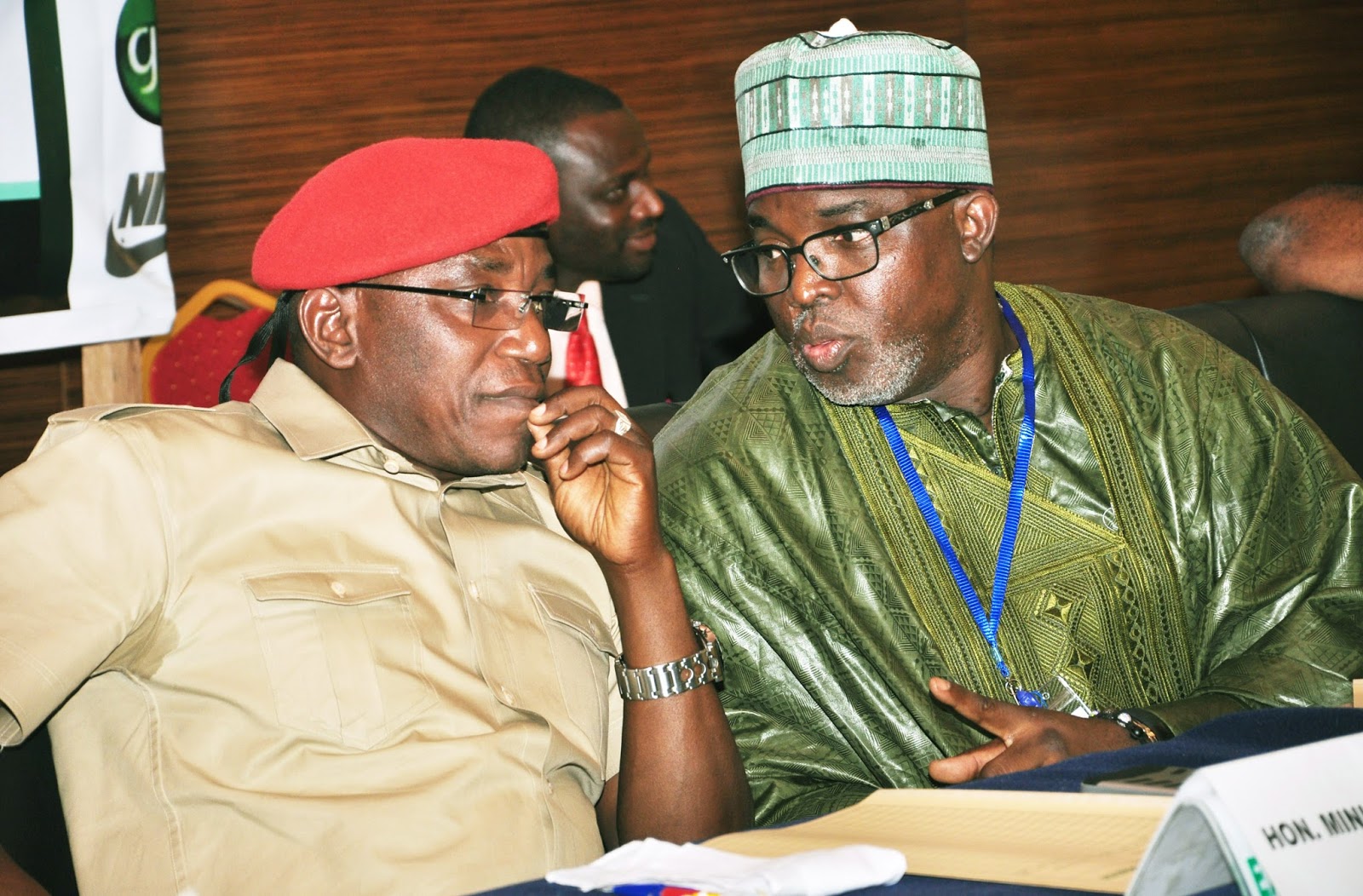 The President of Nigeria Football Federation (NFF), Amaju Melvin Pinnick, has blasted the immediate past Minister of Youths and Sports Development, Barrister Solomon Dalung, over his comment against the federal government (FG) regarding the owed allowances of the senior female national basketball team, D'Tigress.
NewsWireNGR had earlier reported that just a month after winning a third AfroBasket title for the third time in a row, players of the Nigerian women's basketball team, D'Tigress, were crying out over owed allowances and officials' ineptitude.
D'Tigress players in a video narrated their frustrations on how they have been treated since they won the FIBA AfroBasket 2021 in Yaoundé, Cameroon.
In the video, Ify Ibekwe revealed that they are being owed over N87m in bonuses, allowances and donations from corporate bodies.
"We are owed $73,118 FROM the NBBF (Nigeria Basketball Federation), $24,000 from the ministry from the Tokyo grant and $100 000 from donations from three banks in Nigeria," Ibekwe said in the video.
Another player, Promise Amukamara, called out Musa Kida, the president of the NBBF, over the owed sums.
"President of NBBF Mr Kida said that the federation is not owing any players, officials or vendors; this is far from the truth," Amukamara said.
"The last time we check, our allowances, stipends, bonuses, training grounds and donations made by banks for players, officials and volunteers still have not been paid."
Reacting to the development, Dalung in an interview made allegations of misappropriation of funds and other corrupt practices in sports, and challenged the Minister of Sports, Sunday Dare, to explain the whereabouts of the N1bn released by the federal government for D'Tigress.
Meanwhile, Sunday Dare, in an interview with Arise TV, said the former sports minister should not be taken seriously.
"I think that is very pathetic. You do not de-market or disparage a system or government that gave you extraordinary opportunity to be a minister. You enable that government from behind.
"For instance, a month to the Olympics, Ese Brume's dad was very ill. He needed money for surgery. He called me and I provided funds for him to go for the operation. The father didn't call Ese because she was concentrating on her preparations for the Olympics.
"She never knew about the surgery until after the Olympics. That is how you help a system that nurtured you to that great height. So, what was his motive. To me, there are some things that are better left unsaid about the former minister.
"You can't come to public space and be criticising your successor daily, saying things that are not meant to be said. It is morally wrong, it is unethical. Under Sunday Dare, I am not here to defend him, there is relative stability in Nigerian football. I don't want to go into any form of comparison because to say the truth, there is no basis for comparison.
"There are some people who shouldn't be taken seriously. I don't like talking about individuals when we should be talking about issues, issues that will bring about solutions and not killing myself over things that visibly, we all know that there is a motive. And what is that motive? It is a sense of entitlement to that office".