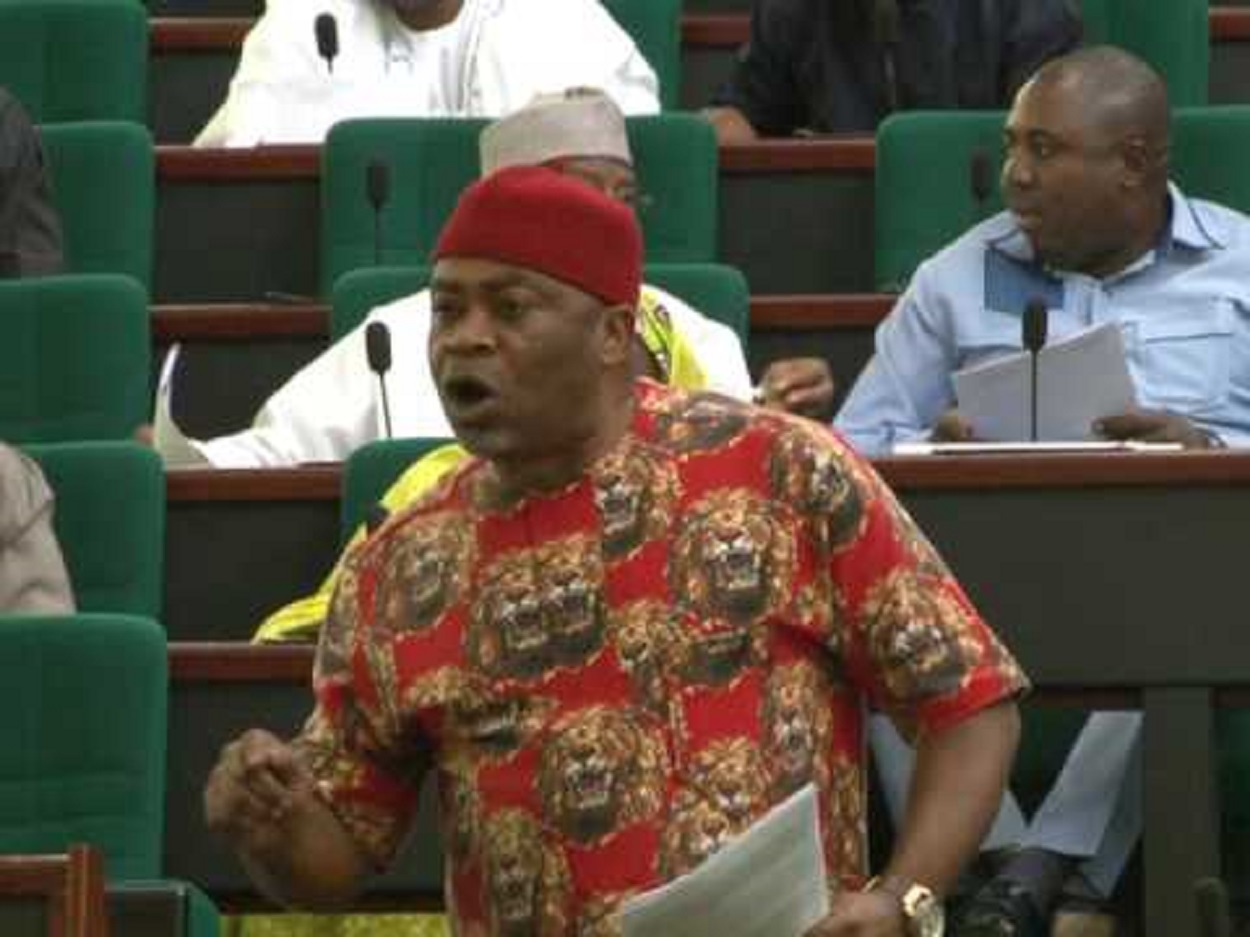 The deputy minority leader of the house of representatives, Honourable Toby Okechukwu has claimed Lagos, the commercial hub of Nigeria is benefitting from the insecurity crisis in the South East.
Hon. Okechukwu, a PDP stalwart representing Aninri, Awgu, and Oji River Federal Constituency of Enugu State in the green chamber said this during an interview with Vanguard.
In his explanation, the lawyer who was first elected into the House in 2011 said; "When you have investments in the South-East and you tend to invest, you will not go there.
"Four days in a week is lost and IPOB said they are not responsible. So, it means that some other elements are doing it and I don't think it is helpful to our economy and even to the people because these are people you want to protect. Nobody sits at home and improves his fortune.
"It cannot happen. Where it had happened in Southern Cameroon, nobody can go there again. Children are no longer in school. So, the best course of action is dialogue, working in concert to make sure whatever challenges we have, together we can overcome it.
"There is merit in the cry that is coming out. There is no gainsaying that the South-East is challenged in public service, in presence in government, in infrastructure. But the point to make is that you don't further diminish yourself because by the time you come back in the next two, three, four, five years, the level of divestment that will happen there will be unbelievable.
"How did Lagos begin to be the magnet? Apart from its history of being a long pre-colonial entry; that was where Zik founded West African Pilot and all that and the seat of government was there.
"So, it benefitted from the consequential presence of government, infrastructure, a lot of commercial activities, everybody was going there, they were enjoying the presence of people. But other than that, you will find out that the previous insecurity, kidnapping and robbery that was happening made our people divest to the West and that is why when you see manufacturing companies, pharmaceutical and business setup and all that, they will first have their headquarters in Lagos.
"My first car, I brought it in through the port in Warri. That was in 1992-1993. My friend sent it from overseas; I paid for it, cleared it in Warri and brought it in.
"Why do you think that the level of port activities in Warri and in Port Harcourt has diminished? You think it is somebody said "don't go there again?"
"The issue is that when you are going to those jurisdictions, those ports, you have to pay wartime insurance. It is very expensive. By the time you go there, you also have to be careful about kidnapping.
"So, people are doing most things in Lagos. I am telling you the consequences of having issues, the level of divestment you get and that when you think you are coming out, you will be in further deep shit".