Sunday Igboho critically ill in Benin prison, rushed to hospital — Lawyer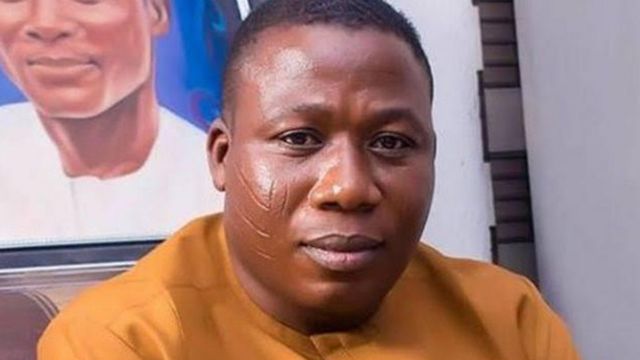 Yoruba Nation agitator, Sunday Adeyemo, (p.k.a Sunday Igboho) is critically ill at the Benin prison where he was detained.
According to one of his lawyers, Yomi Aliyyu, in an interview with BBC Yoruba, Sunday Igboho "Igboho was not diagnosed with this sickness before he was arrested in Cotonou. It was so critical that they had to rush him to the hospital.
"I can't tell if he has been returned to the prison from the hospital but what I know is, he's battling ill health and it seems his kidney and lungs are already being affected.
"Even though I cannot tell which part of his body the sickness has really affected, I know it has to do with his internal organs."
NewsWireNGR recalls that Igboho said he is fighting the same cause as the leader of the Indigenous People of Biafra (IPOB), Nnamdi Kanu.
According to Igboho in leaked audio obtained by Sahara Reporters said he is not afraid of anything the Nigerian government planned for him.
"Even if it's Nigeria they want to take me to, I'm not afraid. At least Nnamdi Kanu is there, we are both fighting for the same cause. If they want to take me back to Nigeria, then no problem".
Igboho also said; "My journey in life is between me and my God, I have accepted my fate where I'm currently. I'm not afraid of anything again".
"Even if taken before the Judge, I'll tell him I'm not afraid of him except God. He can do anything to me".
Igboho and his wife were arrested in Benin Republic on their way to Germany. However, his wife, a German citizen has since been released.