Gospel artiste Lanre Teriba's baby mama describes him a deadbeat dad on social media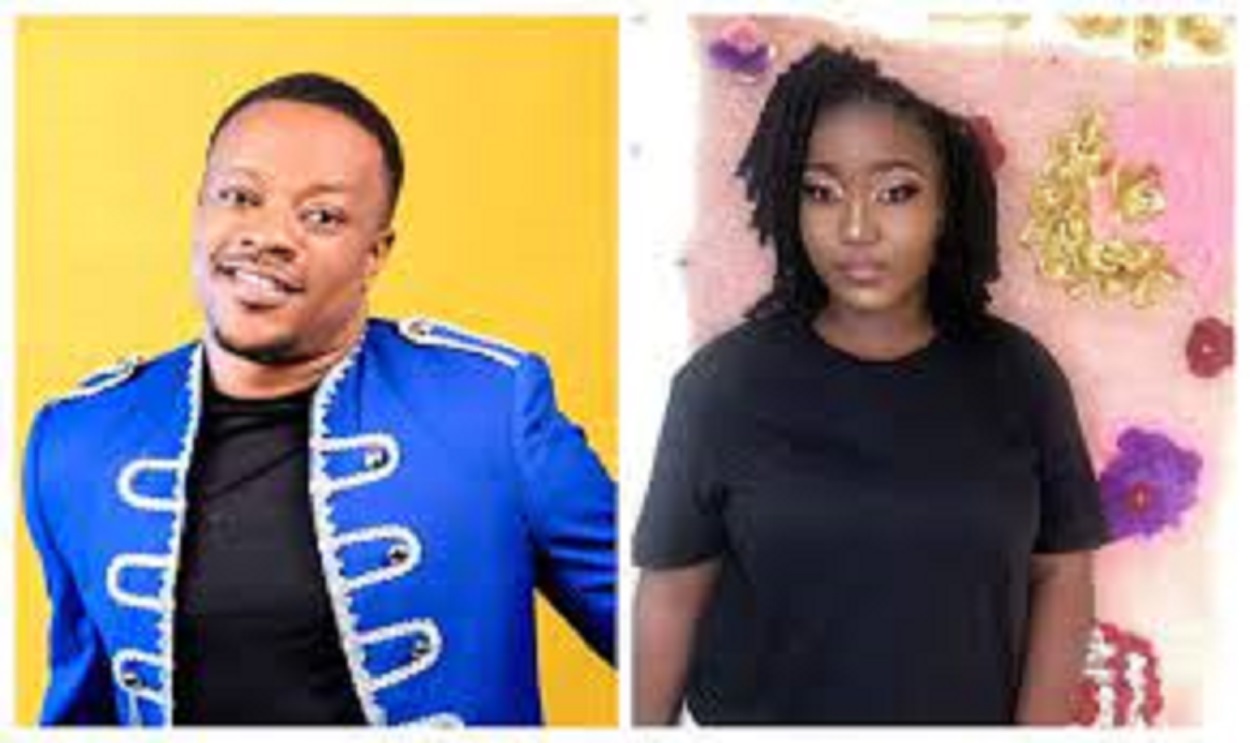 One of the babymamas of gospel singer, Lanre Teriba, Natasha, has called him out on social media for allegedly failing in his responsibility to cater for their two children.
Natasha who shares two children with Lanre, criticised him in a series of posts she shared on her Facebook page on Tuesday.
She wrote " I have been silent for so long but i wouldn't allow you destroy the future of my kids…YES
"This man came to my life with all righteousness and changed me to a celestial which i regret
"Lanre teriba Atorise the father of my kids is so irresponsible and lives fake life."
She continued that she was not a leech who depends on men for survival and she borrowed money she used in registering their first child in school.
But despite her sacrifices, the man with whom she had the child would not contribute to the education fees of their two children.
"Anyone that knows me well will know have been through alot of shit growing up and i made sure i was still responsible and decent Have never been a lazy girl cause i love good things of life and i chase my needs and leave my wants to God," she added.
"Have been suffering with a rich man of 7years cause i don't jus understand how God created me cause all my life am always faithful to foolsGospel artiste Lanre Teriba Atorise took 1year 6month to have a date with me. He acted all nice and declined me of traveling out with my client to America before the kids and after the kids that's how foolish i could be for a man .
The gist naw is not the past but the present .
Lanre teriba Atorise ddn't know how my first kid diamond started school …I had to borrow money to enroll him at 3 when i was tired of waiting for lanre .
"I took him to social welfare when the relationship wasn't work with my mental state anymore ,he refuse to go last year before he turn up this year may and started lying to my face and said he wanted to take a 3years old and 2years old to public school …who does that???
"For four month naw we have been separated and i felt that will make him take care of his kids …No lanre said he wouldn't pay school fees cause i left him and he didn't until they sent them out of school today after asking people to beg him,social welfare officers begged him also last week.
"Am here to beg all his fans and people connected to him here to beg him to pay the kids school fees and stop living fake life pls share until it get to the attention of people that ain't hyprocite like my childhood shepherd n co(Christianity is naw scam) that why i left white garment in peace …And it hurt badly cause i love fellowshiping der but what is the joy of walking without foot and life still horrible because of fake prophet and fake Ori oke sioni Lanre is not a good father and a good husband is only good to showcase to you guys and girls he does runz with on street which is none of my business anymore but the future of my kids It's a shame to all shepherd and gospel artist ….pls share pls share pls share pls share pls share pls share pls share"
The distraught mum shared screenshots of purported chats between herself and the gospel singer where they argued about providing for their children.