Tunde Bakare says he is part of a team building a shadow cabinet for 2023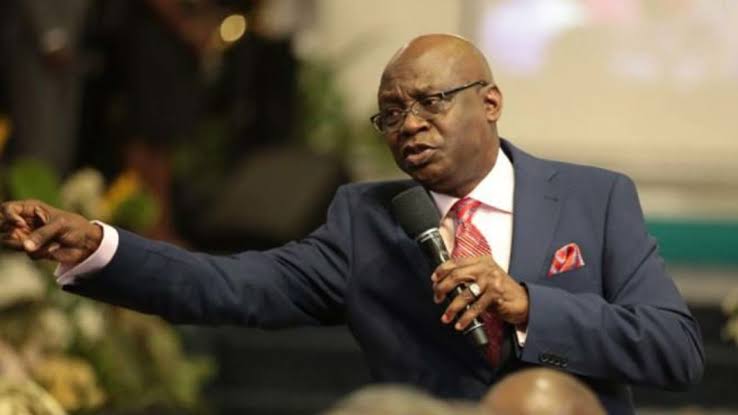 The Senior Pastor of the Citadel Global Community Church, Pastor Tunde Bakare, has said he is part of a group that is building a shadow cabinet to assist the next administration.
Bakare who has recently criticised the Buhari-led administration spoke when he appeared on Channels Television's programme, Politics Today on Tuesday night.
Speaking, he said the next President of the country would be entering into a lot of difficult situations, hence the need for a team to ease the challenges.
He said, "Anyone plunging into the election in 2023 is just plunging his head inside hot water, and therefore you must go with a team and not go alone.
"Very shortly, you will see the formidable team that we are presenting to the nation like a shadow cabinet, these are the men that would do it.
"We are meeting right now, they don't even understand what is about to hit the nation. It is going to hit it big time, in a positive manner."
He also weighed in on the controversy about the region of the next President. While some argue that for national inclusion, the Presidency should be vetoed to the south, others say a northerner can replace Fulani Buhari, so far he is the best man for the job.
Bakare towed this second thought and said the nation's next president must be the best candidate, praying that God will heal Nigeria from such sad comments that "the best candidate may not win".
"What we are faced with now, is that the best candidate emerges: it can go to the north, the south, if it's an Igbo man, so be it. If he is a Yoruba man, so be it, if it is a northerner, Hausa, Fulani, so be it.
Bakare however added that "fair is fair, if we have promised rotation, then let's face rotation. If we have not promised and it's not part of our constitution, then let's face reality".