Doctor's strike continues in Nigeria as Buhari remains in London on medical leave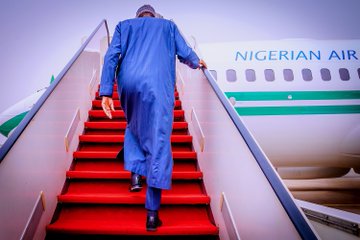 The National Association of Resident Doctors of Nigeria (NARD) has continued its industrial strike action for the second day because the government not reached out to the doctors.

NARD President Uyilawa Okhuaihesuyi told journalists from The ICIR that government is yet to open communication channel with the association two days after the strike began.
He also said compliance by doctors under NARD to the strike was total across all public hospitals in the country.
NARD President in Lagos State Hassan Oluwafemi said incessant strike actions were becoming embarrassing to the doctors in the country.
But he claimed it was "the only language that the government understands."
The doctor said this when he appeared on Arise TV on Tuesday.
He added: "We've explored and found out that dialoguing, advocacy and discussions at meetings were not yielding results, which are essential to quality health care delivery in our country."
He said the failure of the government to listen to doctors voices was the reason for the recurrent strike actions.
According to him, doctors would only have the capacity to deliver services when they have the basic things they need to cater for themselves and make service delivery possible.
Oluwafemi said resident doctors were supposed to stay within hospitals to deliver optimal services, but the government had failed to provide residential quarters for them.
"We need this project to be implemented. These are issues that affect us both at the state and the federal levels. We are willing to return to work; we were hesitant to embark on this because we know the patients bear this brunt. The government is to be blamed for this."
He called on the government to respond to the doctors' demands.
Meanwhile, President Buhari is still on medical vacation in London. According to statements from the Presidency, He travelled to London on July 26 for a medical check-up and participated at the Global Education Summit on Financing Global Partnership for Education (GPE) 2021-2025.