Court orders Dr. Dre to pay Ex-Wife spousal support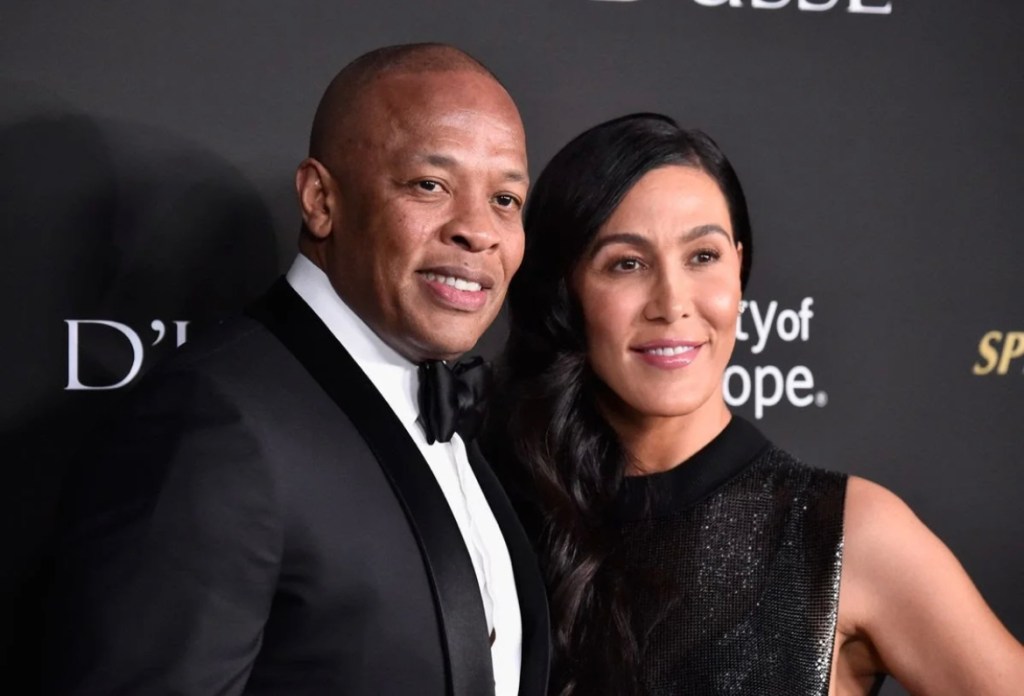 In a significant victory for Nicole Young, a judge has ordered American music executive, Dr. Dre to pay his former wife, $300,000 per month in spousal support.
Dr Dre, real name Andre Young, and his ex-wife were both in court for a hearing this week.
According to legal documents, obtained by The Blast, the music mogul must make the monthly payments as long as Nicole remains a spinster.
The order states;
That equals $3,519,672 a year in support, not including other expenses.
Nicole, 51, is guaranteed $300,000 per month as long as she doesn't remarry, according to the court order. Once she remarries, or if death should befall either of them, the payment will stop.
Dr. Dre will also pay her health insurance which will be similar to the coverage she had during the marriage. All other insurance for Nicole will be paid out of her pocket.
The music executive and Nicole were married for 24 years before they split. They have 2 adult children – a daughter named Truly, 19, and a son named Truth, 23.
In June, Young filed for divorce after 24 years of marriage, citing irreconcilable differences as the reason for her split from the hip-hop mogul.
The former couple married in 1996. It was the first marriage for Dre with four children from previous relationships, while Young was previously married to NBA player, Sedale Threatt.