5 simple things to make a man fall in love with you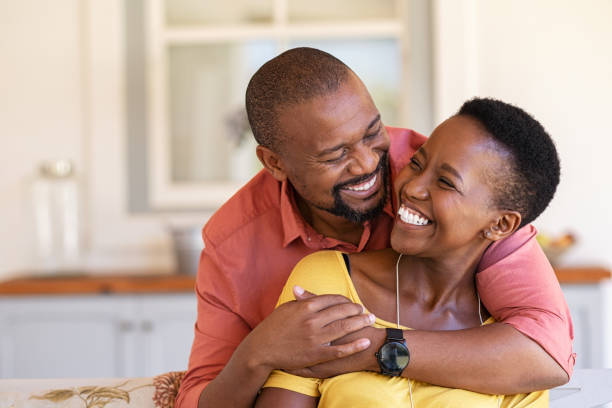 They say men are from mars and women are from venus. Men can be a mystery sometimes; like what would happen if you got your man flowers or wrote him a love letter? you don't know. Does he like you or is he just hanging with you to pass the time? will he pop the question or will he lose your number after the first date?
Questions, you don't have answers to.
If you're wondering what would make a guy fall madly in love with you — as, in, small things you can do that would keep you on his mind day and night; take a look at these five simple things to do.
Make him think the relationship is his idea
So you've been talking and hanging out for a while, and you think it's time for the next step? Although it may be tempting to tell him this directly…
Don't do it. You can give him a few subtle hints, but above all, give him time. A man wants to think a relationship was his idea. When he feels that you're trying to force a relationship, he'll think you're desperate, and that's bad.
So give him space and time, especially in the early stages when you just met. If he has the feeling it was his idea to start the relationship with you, then he is not likely to leave you. This way you also prevent him from saying that "we are moving too fast" since it was his idea and not yours.
2. Spend time on your appearance
The male brain responds differently to visual stimuli than a woman's mind. It turns out that a man's brain reacts a lot stronger to the display of sexual images. Put on some beautiful clothes, Take your time to do your make-up, work out to look fit etc. It doesn't have to be all that extreme. As long as he can see that you spend time on your looks, health, and take good care of yourself.
3. Laugh at his jokes (even if he's not funny)
Studies and surveys have shown that women want a guy with a sense of humor. And that's funny because men are looking for a woman they can make smile. Like it's supposed to be.
If he tells you something funny and you laugh at his jokes, you give him the confirmation almost every man is looking for. This will make him think: "She laughs at my jokes. I knew it; I'm so funny." That's how you feed his ego, and through an impulse, he'll feel better about himself. And meanwhile, he thinks you're the one who brings out this feeling in him.
4. Have in-depth discussions
The first dates can often be a bit superficial and easygoing, and there's nothing wrong with that. It's just new and exciting in the beginning.
But you are already at least a few dates in, If you want to win him over completely, then it's about time you had some more in-depth conversations. These topics will lead to a deeper connection between the two of you. In-depth discussions build more trust and increase the willingness to enter into a relationship.
5. Don't tell him that you love him
Whether it's after one day or 30 days, it's never a good idea to tell a man you're in love with him first. I know all you want right now is to find out ways to make him fall in love with you…
But by telling him you are in love with him, you're depriving him of the opportunity to fall in love with you. Because men want to win you over at the beginning of the relationship.
If it's already immediately apparent that you're in love with him, then there's nothing left for him to conquer. So keep it to yourself for a while. Otherwise, you'll make it a lot harder on yourself than it already is.