Senate to anmend JAMB Act, to allow only candidates above 16 years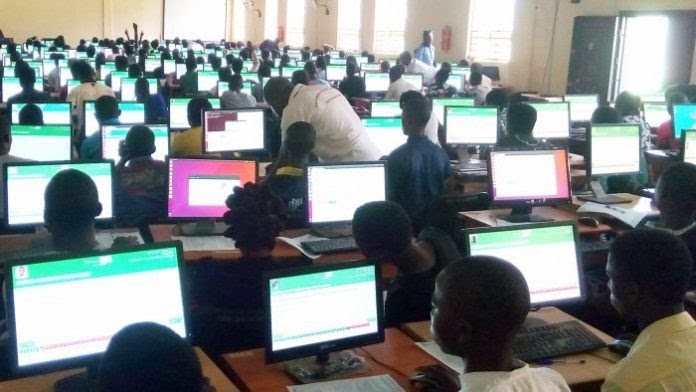 The Senate Committee on Basic Education, on Tuesday, said it will pursue the amendment of the law establishing the Joint Admissions and Matriculation Board,( JAMB), to enable it to limit the age of candidates writing the Unified Tertiary Matriculation Examination (UTME) to 16 years and above.
The committee noted that candidates below the age of 16 should not be admitted into the university, adding that age had a lot to do with the candidate's learning ability.
Vice-Chairman of the committee, Senator Akon Eyakenyi, who stated this during the committee's oversight visit to JAMB on Monday, said the committee had identified two major areas to be addressed in the proposed amendment for the exam body to function better.
The senator, who stressed the importance of education to the development and future of Nigeria, said the sector deserved maximum attention as quality education could only be achieved through funding and commitment of teachers and students.
"If the products from the secondary schools are not properly catered for to be assessed before turning them into the university, definitely you will have a problem," she said.
Eyakenyi also commended the board and the JAMB Registrar, Prof Ishaq Oloyede, for the smooth conduct of the 2021 UTME.
The committee, however, queried JAMB for having almost 100 per cent performance of its 2020 budget and over N500 million devoted to staff welfare apart from their regular salaries.
Responding, JAMB Registrar, Oloyede, told the committee that the board does not have powers to disqualify any candidate on the basis of age, stating that individual institutions can decide on who to admit as is the case with the University of Ibadan which does not admit candidates below 16 years.
Oloyede explained that the budget of the board was only 75 per cent implemented as the government issued a directive that 25 per cent of funds budgeted should be returned to the federation account.
He said staff of the board were properly incentivized to avoid the temptation of colluding with fraudsters to commit malpractice.
On the issue of general services and security, he said a minimum of three Nigeria Security and Civil Defense Corps, NSCDC, operatives were deployed to each centre during the 2021 UTME and paid a minimum of N45,000.
While speaking on the N1.027 billion paid out to CBT centres in the 2020 budget, Oloyede explained that N600 was paid to each CBT Centre per candidate in addition to other incentives.
Speaking on the issue of low cut off marks for education candidates, he said the issue of determining cut off marks was because of competition, adding that even if education cut off marks are reduced to 120, institutions will not be able to fill up to 50 per cent of their carrying capacity.