D'Tigers follow win against USA team with another impressive victory against Argentina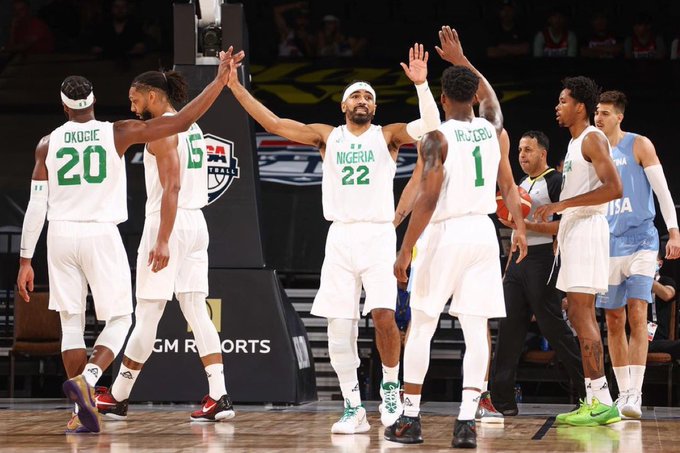 Nigeria's male senior basketball team, D'Tigers continued to tear things up on the hardwood ahead of the Summer Olympics with an impressive 94-71 points victory over Argentina on Monday.
The African champions led by former NBA head coach Mike Brown came back from a poor first quarter to beat the world's No. 4 side. That's two massive wins for D'Tigers as they ramp up ahead of the Tokyo Olympics.
The South Americans led by two points after the 1st quarter, D'tigers turned the tie around in the second quarter with 10 points at halftime.
D'tigers extended their lead to 19 points in the third quarter and fourth quarter to win the tie by 94-71 points.
It was a second big victory for Mike Brown's led side who shocked World's Number one, USA 90-87 points in Las Vegas on Sunday.
A lot of basketball pundits and fans had expressed shock at the defeat of the USA team's loss to D'Tigers but it has become clear that the Nigerian basketball team is no pushover.
D'Tigers will continue their preparation for the forthcoming Tokyo 2020 Olympics as they will be lining up against Australia on Wednesday.