Again, National Assembly complex floods after rainfall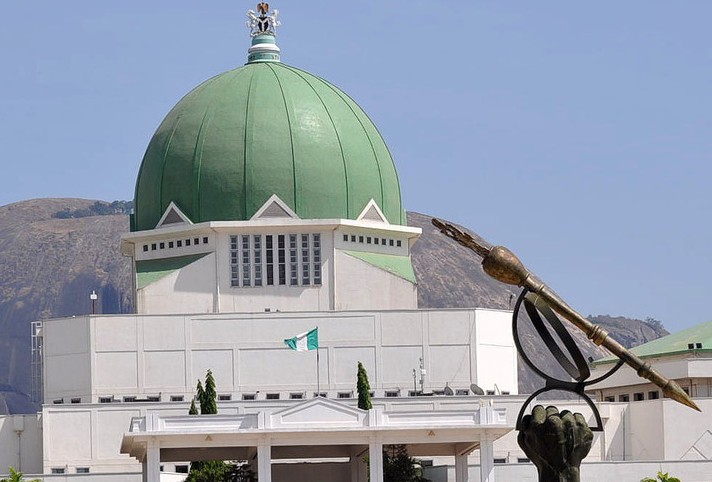 The main building of the national assembly complex has flooded again after a heavy downpour on Monday.
This is the second time the building will be flooding in three weeks
The source of the leak was the dome at the complex, which houses a main lobby that leads to the chambers of the senate and the house of representatives.
On June 22, the roof had leaked after a heavy downpour, and workers at the complex quickly swung into action to drain the pool of water.
However, the lawmakers were not present in both chambers because Monday is not a legislative day.
Following the downpour, workers were seen using mops to redirect the water that had leaked into the building.
After the initial incident, Senate President Ahmad Lawan had said the flooding of the complex is a "clear" confirmation that the edifice needs repairs.
The senate president said the complex is long overdue for rehabilitation, adding that since it was built, there has never been major repairs on it.
"The fact there was a leak to me is a clear testimony, confirmation and vindication of the position the national assembly took initially," Lawan had said.
"Everyone knows that this place is overdue for rehabilitation."
In 2019, the national assembly had budgeted over N30 billion for the renovation of the complex.