FACT CHECK: Debunking COVID-19 misinformation from the pulpit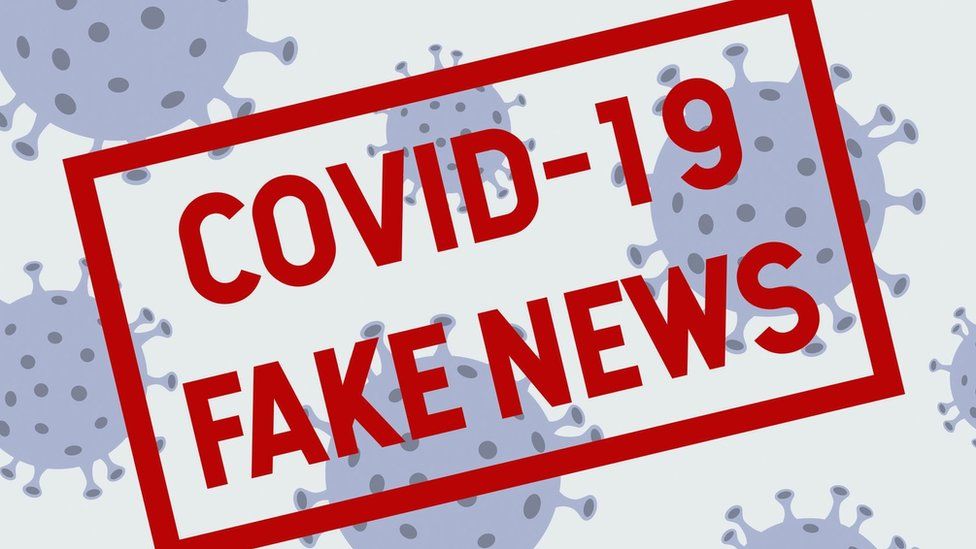 By Emiene Odaudu-Erame
Nigeria like many countries around the world is currently in Covid 19 vaccine season. And like every other country, citizens are struggling to adjust to the new normal, occasioned by the pandemic such as social distancing and wearing of face masks while in public.
They also now have to make up their minds if they want to take the vaccine or not.
This is a tough choice for the average Nigerian who had scoffed at the various public health measures the government introduced to help mitigate the pandemic in 2020. For example, many complained when the first of several nationwide lockdowns, was imposed in March 30, 2020 arguing that
they depend on their daily jobs for sustenance. This was despite the palliative support promised by the Federal government which was many complained was either grossly inadequate or in many cases, non-existent.
Several Clerics, especially from the Pentecostal community, also protested against government Covid 19 measures, especially the continued closure of churches and other places of worship even as the general lockdown was being relaxed.
Once such cleric is Pastor Chris Oyakhilome, the President and Founder of Christ Embassy, a leading Pentecostal church in Nigeria who has persistently and from the outset used misinformation to advance his anti- Covid conspiracies.
Pastor Chris as he is popularly called by his teeming admirers and church members, has blatantly denied the existence of the Covid 19 virus describing it as the biggest deception ever.
For example, following the government March 30 nationwide lockdown as a result of rising Covid 19 infection rates, Pastor Chris had alleged then in a sermon that the lockdown was imposed in order to keep citizens indoors while 5G cables were laid. He stressed that citizens needed to be kept indoors to prevent protests against the installation of the 5G network.
In the same sermon, he also claimed that 5G technology and not Covid 19 was responsible for the deaths recorded in Wuhan China, since China is one of the countries in the lead in building and deploying the 5G technology.
When the lockdown was eased and government began to campaign for the wearing of facemasks in public as a means of limiting the spread of the virus, Pastor Chris spoke against the wearing of facemasks. He credited the US Centre for Disease Control for his position claiming the organization said masks are not only ineffective against the spread of the virus but also dangerous to health.
He further claimed that the Covid vaccine is one way of compelling people to use 5G technology as part of a larger plan to install a new world order. Proponents of the new world order according to the clergy man hope to achieve a unitary system of government in the world. The video has since been taken down from the Church's website. But a tweeter user (@Iam_ChiomaEzeh) had posted short clips of the message on her twitter page.
HOW TRUE ARE HIS CLAIMS?
CLAIM 1
WAS THE LOCKDOWN DECLARED TO KEEP CITIZENS AT HOME WHILE 5G WAS INSTALLED?
First of all, the minister of Communications and Digital Economy Isa Ali Pantami had in statement at the time said no approval had been given for the deployment of 5G technology in the country.
The statement further said the trial for the 5G network had run for a period of three months starting 25 November 2019, to critically review the implications of deploying 5G in Nigeria, and that this reporting process was ongoing. The statement also clarified that the trial was done with 4G technology.
The Nigerian Communications in a statement by its Public Affairs Director at the time, Dr Henry Nkemadu debunked the claims and called on Nigerians to disregard it.
So, if 5G network has not been deployed in Nigeria, it completely debunks the claim that the lockdown was declared to install the technology and to avoid the protests that would have met such effort.
The massive backlash that greeted the above conspiracy forced Pastor Chris to slightly dial back the claim saying instead that he was primarily concerned with the health risks that may likely be associated with the emergent 5G network. Unfortunately, this clip purporting to clarify his initial claim was not as widely circulated on social media as the first in which the original claim was made.
VERDICT: FALSE
CLAIM 2
CAN 5G NETWORK BE LINKED TO COVID 19?
The World Health Organization had in a Question and Answer on its website noted that no adverse effect had been recorded from the deployment of 5G technology. According to the Q and A, "provided that the overall exposure remains below international guidelines, no consequences for public health are anticipated."
Further, Covid 19 has also spread to countries which have not deployed 5G technology such as India, Colombia and Lesotho according to Wikipedia.
VERDICT: FALSE
CLAIM 3
ARE FACE MASKS UNSAFE FOR USE IN PUBLIC?
The US Centre for Disease Control had in an explainer to underscore the effectiveness of wearing masks said masks are a simple barrier to help prevent respiratory droplets from reaching others. Studies show that masks reduce the spray of droplets when worn over the nose and mouth.
The explainer goes further to insist that masks should be won even when one does not feel sick. "Several studies have found that people with COVID-19 who never develop symptoms (asymptomatic) and those who are not yet showing symptoms (pre-symptomatic) can still spread the virus to other people. Wearing a mask helps protect those around you, in case you are infected but not showing symptoms." The explainer noted.
According to an expert on immunization and Health Financing Dr Shola Dele-Olowu "masks are more important when people are in enclosed spaces, but wearing them in public is not unsafe."
VERDICT: MISLEADING
CLAIM 4
ARE VACCINES PART OF A LARGER PLAN TO INSTALL A NEW WORLD ORDER?
Dr Dele-Olowu who is a deputy director at Clinton Health Access Initiative in response to the claim asked 'What is a new world order?" She noted further that "when someone says new world order, we need to even know what it is, is it not madness?' she asked.
So, what is the "New World Order"?
The phrase has a Wikipedia page which defines it as "a conspiracy theory which hypothesizes a secretly emerging totalitarian world government."
The common theme in conspiracy theories about a New World Order according to the page, is "that a secretive power elite with a globalist agenda is conspiring to eventually rule the world through an authoritarian one world government—which will replace sovereign nation-states—and an all-encompassing propaganda whose ideology hails the establishment of the New World Order as the culmination of history's progress".
The page explains further that "many influential historical and contemporary figures have therefore been alleged to be part of a cabal that operates through many front organizations to orchestrate significant political and financial events, ranging from causing systemic crises to pushing through controversial policies, at both national and international levels, as steps in an ongoing plot to achieve world domination." This theory is also linked to fundamentalist Christianity concerned with the end-time emergence of the Antichrist and this is perhaps where Pastor Chris hinges his theory on.
But what is the Covid 19 vaccine and is this possible?
Information on the World Health Organisation website confirmed the existence of several safe and effective vaccines that prevent people from getting seriously ill or dying from COVID-19, adding that this is one part of managing COVID-19.
As of June 3, 2021, WHO, the pre-eminent global health body and agency of the United Nations said it has independently evaluated the following Vovid 19 vaccines both for safety and efficacy- AstraZeneca/Oxford vaccine, Johnson and Johnson, Moderna, Pfizer/BionTech, Sinopharm and Sinovac.
An Explainer on the WHO website while stressing the safety of Covid 19 vaccines also debunked a common misinformation that the vaccines alter the DNAs of those who take them. As the WHO website explains, Covid vaccines like all scientifically approved vaccines "… only deliver information. They teach your body how to make a protein that triggers an immune response,".
The Explainer further said "the COVID-19 vaccines produce protection against the disease, as a result of developing an immune response to the SARS-Cov-2 virus. Developing immunity through vaccination means there is a reduced risk of developing the illness and its consequences. This immunity helps you fight the virus if exposed. Getting vaccinated may also protect people around you, because if you are protected from getting infected and from disease, you are less likely to infect someone else. This is particularly important to protect people at increased risk for severe illness from COVID-19, such as healthcare providers, older or elderly adults, and people with other medical conditions."
VERDICT: MISLEADING
HOW DOES PASTOR CHRIS' STAND INFLUENCE HIS MEMBERS?
When the link of Pastor Chris's sermon was checked on Hoaxy a fact checking tool which is used to visualize the spread of information on twitter it did not return any results.
But an advanced search of a tweet by @Iam_ChiomaEzeh in which he propounded the theory of the new world order showed that the thread had 1,558 Retweets, 1,174 Quote Tweets and 2,353 Likes. The twitter user has 11.4K Followers.
While many of the comments on the thread dismissed the claims outright, one Jane tweeting at @9Oluco said "Regardless of anything, Pastor Chris is a man led by the spirit I'd take this seriously."
Another comment from Olamide @itsolamide__ said "Sis stop answering all these people that wants to argue and thanks for posting this, I didn't connect yesterday."
The teachings of Pastor Chris at the peak of the pandemic in the country inspired a hashtag #IStandWithPastorChris with people declaring support for his teaching.
While there is some opposition online to the anti-Covid 19 conspiracy theories of the cleric, it is a different matter entirely offline as virtually all the members of the Church who were interviewed, were adamant that they would not take the vaccine; a position consistent with the church's teaching on the issue.
Jane Anenih a member of Christ Embassy in an interview said nothing would make her take the vaccine. When pressed further to know why she said "it is personal, I don't think I like the idea of the vaccine and I will not take it."
Another member Christy Wada, said her sister who attends Christ Embassy called and instructed all her siblings not to have anything to do with the vaccine. "Sister Favour called I and my other siblings and asked us not have anything to do with the vaccine, but she did not say why and so I will not take it".
IMPLICATIONS OF MISINFORMATION BY CLERICS
From the huge followership these religious leaders have it is evident that whatever position they take has far reaching consequences on those who look up to them for guidance.
There is usually a cult like following in the churches they lead. For instance, members of Pastor Chris's church have been seen to copy his hairstyle which is a slicked down permed style. Another Pentecostal and founder of Deeper Life Ministry Pastor William Kumuyi in the early days of his church in the country, forbade his members from owning a television set calling it the devil's box. As a result, many of his members did not own televisions sets. Years later many still do not.
As with other countries, the Covid 19 pandemic led to massive disruption of life in Nigeria, a fact established by a cross sectional study in the BMJ Journal titled Public perception of COVID-19 management and response in Nigeria in which a vast majority of Nigerians rated the federal government low in its handling of the pandemic.
It is in part this lack of trust for government and its policies which was amply demonstrated by the woeful government Covid 19 palliative program along with the total absence of social welfare policies that leave struggling Nigerians under the undue influence of their spiritual leaders.
Nigeria's failing healthcare system does not help matters in any way. With a 1: 2753 doctor patient ratio according to statistics from the National Health Workforce Registry which was handed over to the federal government in 2020, many people often resort to churches and traditional medicine centers for health problems that should be easily diagnosed and treated but is not. The WHO recommended ration is 1: 600 doctor to patient ratio.
For instance, it is not uncommon to have accident victims with fractures opt to be treated by traditional bone setters as they say they are more effective and cheaper.
And so, when a Pastor who they turn to for e solutions to their health problems take a stand on a matter, they are not likely to disagree with him.
Pastor Chris has approximately 13,000,000 followers worldwide according to Wikipedia. He personally has 2.1 million followers on Facebook and 1.2 million followers on twitter. The church also has Kingschat a messaging app which can be downloaded from the Google Play Store which has over 4 million users according to information on its Facebook page.
Christy who was interviewed earlier said she has used the app and while it is a social networking app, information about the church is often shared on the app too.
A look at reviews about the app shows that while some people complain about the app, many others are quite happy with it. Joseph Omega Yambasu who gave it a five-star rating said "I liked this app for one reason because it's where I get connected to the man of God Pastor Chris and receives life impacting messages."
Another user De Flames Comedy said "This app is really, really amazing. A lot of features to enable you spray God's word globally. Big thanks to Pastor Chris for putting this up for God's children."
Those who complained about the app said it took to long to load. But there was always someone from admin in the comments assuring that such a problem would be addressed. For instance, one Micheal Idam said "the app is great but it needs a lot of improvement. For one the UI design for the group could be smarter. Looks too dull." He complained.
For a country where many people express doubts about the existence of the virus, and/or believe that it is a white man's sickness, the stand of Pastor Chris and his church then helps in strengthening resistance to the vaccine and other public health initiatives aimed at combating the pandemic.
This is a situation Nigeria can ill afford considering the emerging and more lethal variants of the virus which can still affect Africa much more severely than the original one. Furthermore, Nigeria remained a polio endemic country for a long time because of resistance to the vaccine in the northern part of the country. The lessons of the past should hopefully help us deal with the present threat posed by Covid 19.
---
This publication was produced as part of IWPR's African Resilience Network (ARN) programme, administered in partnership with the Center for Information Resilience (CIR), the International Center for Investigative Reporting (ICIR) and Africa Uncensored.