'Let us have six vice-presidents; one from each region' – David Umahi suggests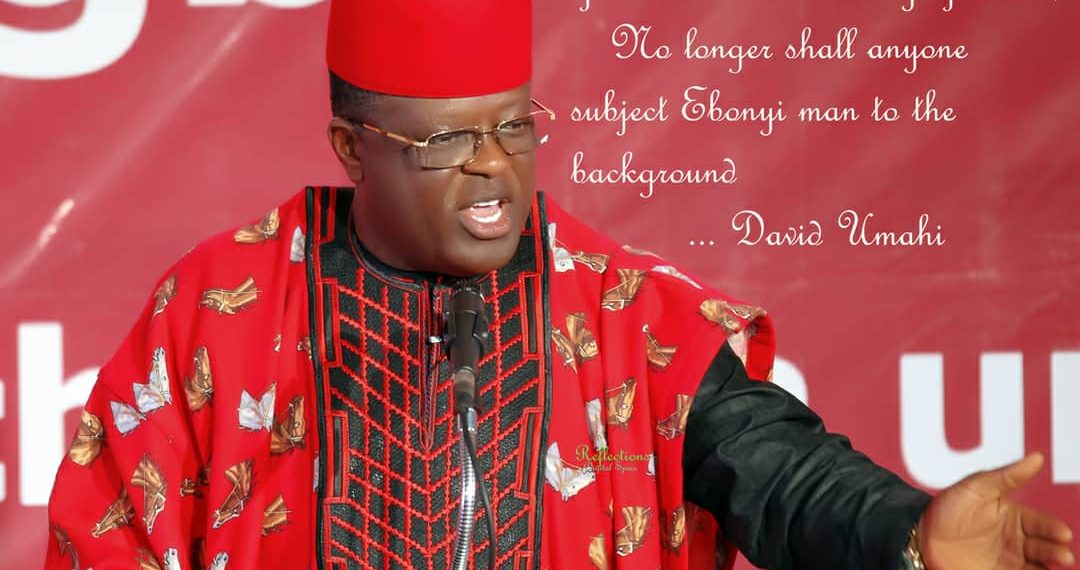 Ebonyi state Governor, David Umahi has suggested that Nigeria be restructured in a way that one vice-president will represent each geo-political zone.
Umahi made the suggestion in an interview with Channels TV, on Monday, saying that the adoption of six vice-presidents will be a major step towards restructuring the country.

"Well, I have a different view about this restructuring thing. My position about restructuring — for example: there are certain valid suggestions that have been made, to have six vice-presidents in the country," he said.
"Each one is kind of coming from each of the geo-political zones. Tension will go down. This is very important."
He also advocated for what he described as "administrative restructuring", in which more powers and responsibilities will be devolved to sub-national governments.

"Now, I will recommend administrative restructuring, which is making sub-national governments to be strengthened — devolving power and responsibilities to sub-national governments; abolishing the local governments," he added
Umahi also claimed that President Muhammadu Buhari has done more projects in the south-east than the Peoples Democratic Party (PDP) achieved in its 16 years in power.
According to him, the rising insecurity in the country is a seed planted during the administration of the PDP.
"Mr president has done more projects in the south-east, than we had in 16 years of PDP. The insecurity that they used against APC is a seed that was sown in 16 years of PDP administration and so it started germinating, bearing fruit at the time they were still in power," he said.