'Protect yourself; confront anybody that wants to kill our people' – Ebonyi Governor charges residents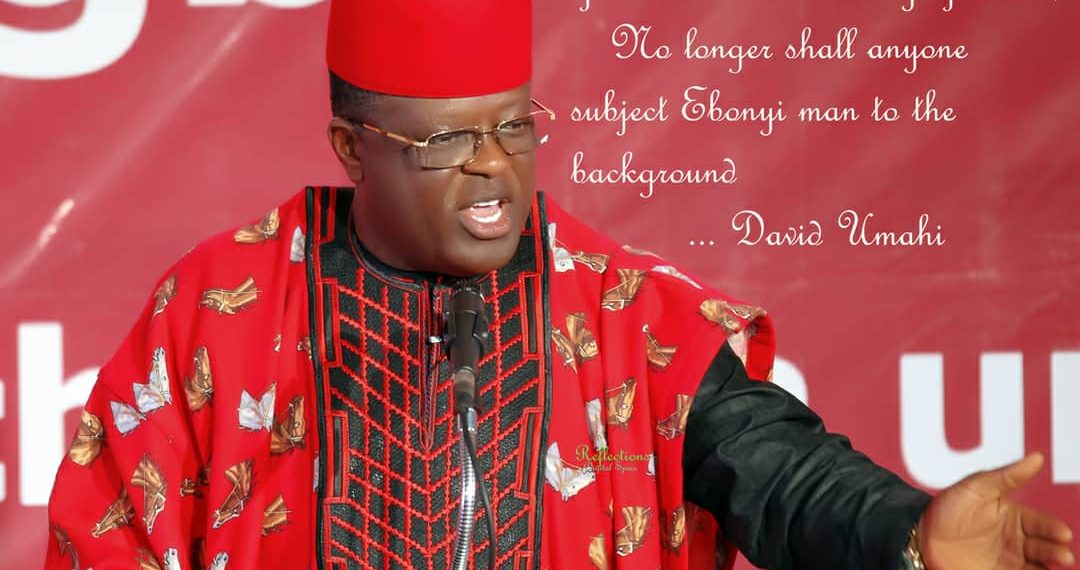 Governor of Ebonyi State David Umahi has granted amnesty to armed youths in the state, while urging them to leverage on the new opportunity carved by the state government to employ about 5,000 persons into the state civil service including the empowerment of 3,000 youths.
During a security council meeting targeted at resolving the ravaging insecurity in the state on Thursday, Governor Umahi restated the state's resolve to back the philosophy of one united Nigeria with equity, equal rights and opportunities.
While noting that herders had sent several threat messages to residents, the Governor charged the people of the state to always be ready to protect themselves and confront the mauraders.
"We have also resolved that they should drop whatsoever arms they have; the state government will give them amnesty and stop further confrontation with security agencies and the good people of the state.
"Again, Ebonyi State is not against any alleged agitation for any injustice whether it is at the family level, state, region and national.
"But as a state we have resolved not to allow any form of violent agitation in the state or attack on security agencies, people or restriction of movement, freedom of people or attack in any of our infrastructure….
"We demand that any alleged agitation and injustice must be compiled and be given to the leaders of the state for them to address them with the leadership at the centre.
"We note that there have been threats from herders with AK-47 sending text messages to Ebonyi State that they are coming to attack us.
"We have resolved as a people to confront anybody, whether he is a herder or criminal that will come into the state with any gun to kill, or anyone that enters the state with the intention to commit assault.
"Protect yourself in all the nooks and crannies of the state; confront anybody that wants to kill our people. If the people want to kill with a stick, look for a stick. Don't look for security people to come, no sleeping day and night protect yourself.
"Form your vigilante. At the local government, Ebubeagu must do everything to protect the people.
"No more need to be afraid. If they write you that they are coming, tell them to come, this is our position.
"The traditional rulers, our leaders where the ring roads will pass, have assured us of adequate security.
"And all local government chairmen are to form joint security with the traditional rulers.
"Traditional rulers and their representatives where there is no one alive, the CAN leadership, councilors and leaders should form a very united committee to resolve all communal crises and maintain peace in their areas." he said.