'Malami must be sacked immediately' – Senate Spokesman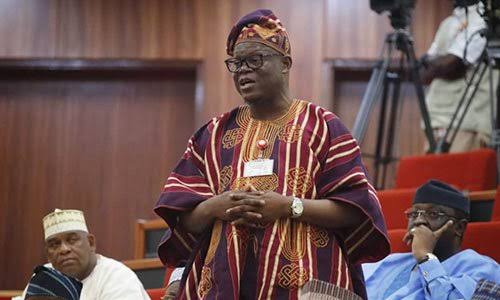 The Chairman, Senate Committee on Media, Senator Ajibola Basiru, has asked President Buhari to sack the Attorney General of the Federation and Minister of Justice, Abubakar Malami, SAN immediately over his comments on the southern governors position on open grazing.
The AGF had faulted the decision of the southern governors, saying it does not align with the provisions of the constitution, while appearing on a Channels Television program on Wednesday.
He also said 'open grazing ban in the south is like preventing spare parts sales in the north'. A comment many have found to be offensive, including the Ondo State Governor, Rotimi Akeredolu.
Responding in a statement on Thursday, Senator Ajibola Bashiru said "It was not dignifying of the status of the Nation's Attorney General and Minister of Justice to make such remarks."
The Senator said equating the activities of archaic nomadic herdsmen destroying peoples means of livelihood with others legitimately carrying on businesses by selling spare parts in their shops stand logic on its head.
The Senator noted that the statement of the Attorney General was one capable of derailing the unity, peace and progress of Nigeria.
He, therefore called for "the immediate removal from office of the AGF."