'Southern Governors meeting should not be taken out of context' – Rochas Okorocha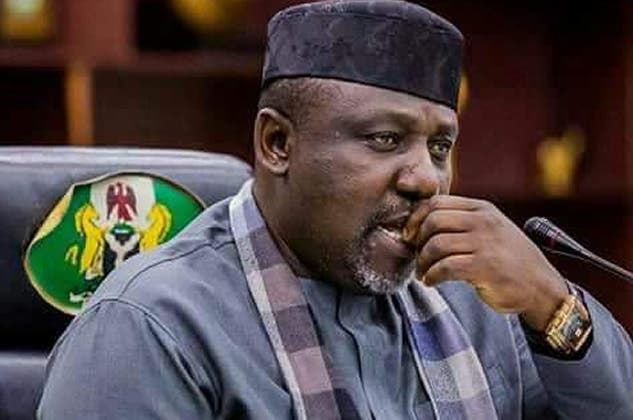 The former Governor of Imo State, Rochas Okorocha says the meeting and the call for National Dialogue by the Southern Governors Forum should not be taken out of context.
He said those who have faulted the action of the governors clearly misunderstood the motive behind the meeting.
Okorocha said this while featuring on the Channels Television program, Sunday Politics.
"What I understand from this whole meeting is that things are not well and I like the name they use – national dialogue… that is a call for peace, not for war. That should not be taken out of context," said Okorocha who now represents Imo West senatorial district in the National Assembly.
He added, "Since 1960, has there been any time the southern governors have met to say that they ban open grazing? The answer is no.
"Has there been any meeting where the southern governors have said the Fulanis or the herders are enemies? No! And I don't think that is the intention of that meeting; if it is, then I don't think I am part of it." he said.
Okorocha however, expressed concerns about the timing of the call. He said : "Coming to other issues of this national dialogue, my only concern about their statement is the time factor; If you look at it now, President Muhammadu Buhari has spent 70 per cent of his tenure as president, he has barely two years to go.
"And if you start forming this dialogue thing, I am sure it will take you six months to compose it and to set up a secretariat and others, that will take you up to January and by then, politics would have taken a different dimension and when will Buhari have the time to complete this whole thing?" the former governor asked.