"Shekau can be President someday" – Nigerians outraged as presidency defends Isa Pantami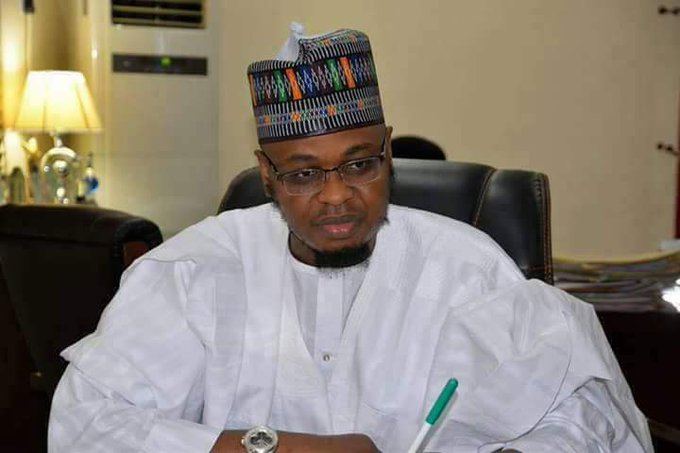 The presidency on Thursday released a statement defending the embattled Minister of Communications and Digital Economy, Dr Isa Pantami amid public backlash for past controversial preachings that linked him to terror groups and a letter that alleged he was part of an assassination plot.
In a press statement signed by the senior special assistant to the president on Media, Garba Shehu, the Presidency said Pantami is currently subject to a "cancel campaign instigated by those who seek his removal."
"They do not really care what he may or may not have said some 20 years ago: that is merely the instrument they are using to attempt to "cancel" him. But they will profit should he be stopped from making decisions that improve the lives of everyday Nigerians" The Presidency said.
The Presidency also defended his extremist views and comments by saying the Minister made them a long time ago and he has apologised.
"The Minister has, rightly, apologized for what he said in the early 2000s. The views were absolutely unacceptable then, and would be equally unacceptable today, were he to repeat them. But he will not repeat them – for he has publicly and permanently condemned his earlier utterances as wrong."
"In the 2000s, the Minister was a man in his twenties; next year he will be 50. Time has passed, and people and their opinions – often rightly – change." The statement read.
The statement has however faced overwhelming condemnation from Nigerians who have called for the resignation and sack of the minister.
Taking to their social media accounts, they expressed their disappointment with the presidency's excuse of the minister being the victim of a cancel campaign and the wrong claim that the minister, 48, was in his twenties in the 2000s.
They likened the presidency's explanations as being tenable for terror group leader, Shekau and worried that he may also hold government positions rather than face criminal charges if he apologises for his actions,
Here are some of the reactions: