We can't blame Buhari for Doctor's Strike; it was worse during PDP – Rep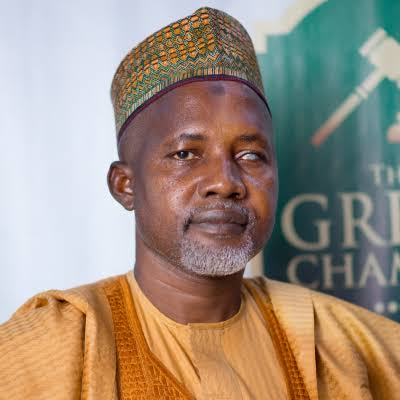 The Chairman, House of Representatives Committee on Health, Dr. Tanko Sununu, has said President Muhammadu Buhari should be excused from the health sector challenges that has resulted in an April 1 nationwide strike by the Nigerian Association of Resident Doctors.
The protesting Association of Resident Doctors (NARD) are demanding the immediate payment of all salaries owed to all house officers, including March salaries.
NARD also demanded a review of the current hazard allowance to 50 per cent of all health workers' consolidated basic salaries and payment of outstanding COVID-19 inducement allowance upward.
Despite these unresolved issues with NARD, Mr Buhari on Tuesday travelled to the United Kingdom for a routine check-up as described by his spokesperson, Garba Shehu.
His travel has since generated criticism as Nigerians said the president has done little to improve the nation's health sector and it came just when the resident doctors are about to strike.
However, reacting to the situation when he appeared on Channels Television's programme, Sunrise Daily on Wednesday, Sununu said Nigeria's health challenges is a systemic challenge that had existed before Buhari became the president.
"We must know the President cannot easily be blamed like that, we must blame ourselves generally," he said.
"In the era of the PDP, the story was even worse that it is now. So what we have is a continuous systemic degeneration that is affecting us as a nation.
"I think the best is to put politics apart and have a holistic view of the problems at hand because the actors were trying to see how they can avert the strike and I am telling you the actors remain the same.
"They were the actors during the PDP and they are the same today."
He also claimed that the issues of the NARD is not directly under the purview of the President hence, Buhari should not be blamed for travelling.
"Let us agree with ourselves, there are issues that are presidentially connected and there are issues that are not presidentially related. For example, the current reasons we are going on strike has nothing to do with the president," he said,
"It has something to do as we as doctors, that is, doctors that have refused to come together and put their house in order."