Presidency says "people are sponsored to bully, threaten President" Buhari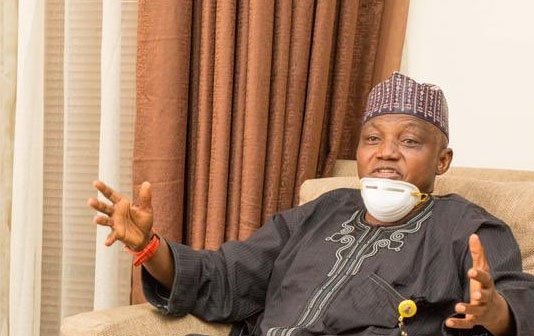 The presidency on Friday accused members of the opposition of exploiting the country's security challenges in spite of the government's efforts to tackle issues facing the nation.
Presidential media aide, Garba Shehu, said this during an appearance on Channels Television's Sunrise Daily said, Some people are sponsored to "come and bully, threaten the President, thinking that the President will panic, his hands will shake and the administration will take a wrong step."
"I want to assure Nigerians that the administration of President Muhammadu Buhari is addressing multiple challenges that are facing the country especially in dealing with security and yet we are still making progress in agriculture, economy, anti-corruption, which are the key policies that brought the party and the government to office," the Senior Special Assistant to the President on Media said.
"It is sad for the country that opposition is exploiting some of these things. It is quite unfortunate and I want to assure that the president remains focused on preserving the security and unity of this country."
Insecurity has been on the rise in the country in recent times, with kidnapping in schools, especially in the northern part of Nigeria, becoming almost commonplace.